Disclaimer
: The product/s mentioned below have been provided for the purposes of this review. No other form of compensation was received. Opinions expressed belong to Whirlwind of Surprises and are NOT influenced in any way. Please view my full
disclosure, TOS, and privacy policy
. Please take the time to enter my other
giveaways
while you're here.
There's nothing to worse to the end of my day than a lot of shoulder pain. I tend to carry heavy bags and groceries on my right shoulder. Simply put, it's no surprise that my shoulder initially starts to ache but then eventually, the pain lingers and stays. It becomes that annoying pain that bothers me on and off even when I'm not carrying anything. Unfortunately, it's not the only pain that plagues me. I also have lower back pain and have had it for years. I don't think I ever did anything to cause it but it can drive me crazy.
Pain is a frustrating issue. Some people have pain their whole lives. Recently introduced to
Salonpas®
, a non-prescription pain medication, I was curious about its efficacy. I will say upfront, I am not a big fan of pain medications. I personally do not take even Tylenol unless my pain is really bad.
Salonpas has a few simple key ingredients: 3% menthol and 10% methyl salicylate. The menthol has a natural pain relief properties whereas the methyl salicylate is a non-steroid anti-inflammatory drug (NSAID).
What I liked about Salonpas is the variety of products it comes in. They come in patches, sprays, gels, and more. They were easy to use and really did help with the pain. Here's a quick overview of the products I tested.
-Salonpas® Pain Relief patch happens to be the first and only FDA-Approved OTC Pain Patch (5 - 2¾ × 3 15/16" patches in a package) 2using the 2 in that works great on mild to moderate muscle and joint pains for up to 12 hours. It's key ingredients are menthol and methyl salicylate.
-Salonpas® Jet Spray is essentially a frozen stream of cold that helps to quickly relieve pain. Again, the main ingredients are menthol and methyl salicylate. The 118ml bottle is quick and easy to use, point and shoot. The only caveat and caution here is to not shoot too closely to the skin or you could cause frostbite.
-Salonpas® Gel-Patch Hot has the same menthol goodness for that cool pain relief, but also has Capsaicin for the warm relief, providing up to 8 hours of relief. Capsaicin is the active ingredient in peppers, the thing that causes that numbing sensation and works great for pain.
-Salonpas® also has a new Deep Relieving Gel that adds one more ingredient to their usual menthol and methyl salicylate duo. Camphor the newest ingredient is another natural ingredient that allows quick absorption through the skin and it's cooling properties help with natural pain relief. Each 78g tube should give up to 30 applications of pain relief.
5 Proven Ways of Dealing with Chronic Pain
1) Activity Moderation - Do what you can. If it starts hurting, go down in intensity. You've had your pain long enough. You know what will make it worse and what you can handle best.
2) Deep breathing - Regulate with breathing exercises. Take a deep breath in, hold it for 7 seconds and slowly exhale out through pursed lips. Repeat. Imagine blowing that pain away.
3) Meditate - Meditating has been proven to help chronic pain. Sit, relax, and focus your thoughts.
4) Acknowledge - For some people, the pain will last forever. When people focus on pain, it's all that's in their mind and pain dominates their life. Acknowledge that the pain will be there and instead focus on functionality. Focus on what you can do in your daily life even with the pain.
5) Avoid narcotics - Studies have proven narcotics do not help chronic pain. They may help in the short term but there's more bad attached to them than good. People get addicted, others abuse or divert it, and worse of all, they have side effects of their own. Rather, topical pain patches, sprays, and natural pain relief with products like Salonpas® may help you be able to function daily.
Chronic pain is tough for everyone. How you approach dealing with it makes a difference. Always consult your doctor for their professional opinion.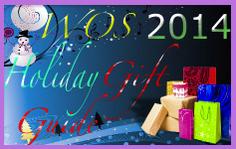 Facebook
||
Twitter
||
Site
Follow WOS:
Google+
||
GFC
||
@CinnyBBS
||
WOS on facebook
||
Pinterest
||
Instagram
Until next time,