Disclaimer
: The product/s mentioned below have been provided for the purposes of this review. No other form of compensation was received. Opinions expressed belong to Whirlwind of Surprises and are NOT influenced in any way. Please view my full
disclosure, TOS, and privacy policy
. Please take the time to enter my other
giveaways
while you're here.
Cooking can be a joyous and enjoyable experience when the prep work doesn't take hours on end. I have recently discovered a fantastic tool for cooks and health buffs everywhere. This combo has made it so much more fun to experiment in the kitchen, not only because of the speed at which I can get things done. The speed has something to do with it for sure because this means even with my busy 70-80+ hour work week, I am now still able to jump in the kitchen and conjure up something fresh, healthy, and hearty like the Carrot Butternut Squash Soup recipe below.
My prep time was at least halved with the tools I had. The
Nutri Ninja® Pro
is my new and improved kitchen accessory.
It's features include:
-a powerful 900 Watt Motor PRO Extractor Blades™ that can break down whole fruits, vegetables and ice in seconds
-24 oz. Nutri Ninja® cup allowing multiple servings for the family to enjoy
-18 oz. Nutri Ninja® cup for personalized drinks on the go
-2 Sip & Seal™ Lids for personalized drinks & meals on the go
The cups are BPA free and dishwasher safe! Everything blends in a matter of seconds and the amazing thing is that it even breaks down seeds and fruits. There's no need to slowly prep everything before it goes into the blender. Pull the stalk off an apple and toss the whole thing in. Don't worry about seeds in fruits or vegetables. It's all vitamins and fiber. That's what made me fall in love with it. I still think the blender itself requires some ice or liquid for optimal blending but the end results are always fantastic. Smoothies, soups, sauces, dips...the possibilities are endless. Simply put, I love it and it's only $89.99 with free shipping!
Easy healthy, hearty, and delicious Carrot Butternut Squash Soup Recipe
Prep Time: 15-20 min || Cook Time: 15-20 min
Ingredients:
1 Medium Butternut Squash
8 Small Carrots
4 medium Onions
3 cups of water or chicken broth
1/2 cup milk
2 tbsp Country Crock
2 tbsp pepper
1 tbsp fresh parsley
2-3 tbsp garlic salt
1) Prepare the butternut squash, carrots and onions. Chop butternut squash into cubes. See our other post for
how to easily prepare butternut squash
. Peel the carrots and chop them into chunks. Chop the onions into strips.
2) Bring 3 cups of water to boil (Substitute chicken broth if you like things with a little more salt) and add the butternut squash, carrots, and onions. Boil for 7-10 minutes or until ingredients are soft.
3) Scoop out the softened butternut squash, carrots and onions and puree it with the Nutri Ninja® Pro before returning to the stock in the pot. You can also use an immersion blender to blend right in the pot.
4) Add milk, Country Crock, pepper, parsley, garlic salt for flavor and seasoning. Stir and let simmer. Enjoy the soup!
Don't forget to check out our other
awesome recipes
.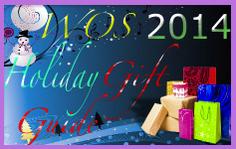 Stay connected:
Facebook
||
Twitter
||
Pinterest
||
Site
Follow WOS:
Google+
||
GFC
||
@CinnyBBS
||
WOS on facebook
||
Pinterest
||
Instagram
Until next time,