Disclaimer
: The product/s mentioned below have been provided for the purposes of this review. No other form of compensation was received. Opinions expressed belong to Whirlwind of Surprises and are NOT influenced in any way. Please view my full
disclosure, TOS, and privacy policy
. Please take the time to enter my other
giveaways
while you're here.
Nothing like the hustle and bustle of the holiday season to add a few wrinkles here and there. Using an appropriate skin care regimen is definitely helpful but protecting your skin from harshness and chemicals makes for lasting, beautiful skin. Read on for 5 Tips and tricks to keep your skin silky smooth and youthful.
Bonapiel's Vitamin C Facial serum contains four main natural ingredients including 18% of Vitamin C, hyaluronic acid, jojoba oil, and L-arginine. The clear serum is touted to help reduce fine lines and wrinkles, sun spots, and provide better looking skin in as little as two week.
Collagen is the important part of our skin that allows us to keep our skin firm and youthful appearing. Vitamin C topically promotes collagen production that our aging bodies can't keep up with, thus retaining elasticity in our skin. Besides that, Vitamin C is a powerful antioxidant that can negate sun damage and thus, effectively reduce sun spots and fine lines. Hyaluronic acid is another great ingredient in this product, it essentially works to restore the skin's moisture and suppleness. In short, it is botox for the skin without the shot.
The non-greasy, unscented serum is clear and fairly runny so a little goes a long way. Absorption into the skin was quick and left my skin feeling nice and smooth. The
Bonapiel Vitamin C Facial Serum
retails for $49.99, though you can get it on sale for $37.95. To me, this is a cheap and natural alternative to botox and keeping your skin young and firm. Bonapiel is so sure of its product that they have a 100% Satisfaction Guarantee Policy.
5 Tips for Beautiful, Silky Smooth and Youthful Skin
1)
Eat lots of antioxidants
-Consuming foods rich antioxidants can help to prevent damage that free radicals cause to the skin. Free radicals are harmful compounds to the body's cells, proteins, and DNA and are produced in our bodies by natural processes or introduced from our external environment like toxins or smoking). Examples of antioxidant rich food include blueberries, red kidney beans, pinto beans, raspberries, strawberries, apples and more. Some of my favorite snacks include the little sweet peppers and blueberries.
2)
Remove that makeup
at the end of the night! No matter how gorgeous you look and how busy of a day it's been and I know you want to just crash into bed. Using a gentle face wash and removing the makeup is super important. You really don't want it covering your face and clogging your pore overnight.
3)
Daily moisturizers
-Use creams or serums with key ingredients to promote collagen production and moisture like the Bonapiel Vitamin C Facial serum. Reduce aging skin and slowing the damage down will provide for a more youthful look.
4)
Stop smoking!
Yes, I know...it's tough but did you know smoking can make you look older and creates those nasty free radicals that break down collage and elastin, the vital components of your skin's youthful firm look.
5)
Sun bathe in moderation and use sunscreen
, even in winter. We need that sun for our vitamin D and that sun-kissed glow but going out without sunscreen can damage your skin and increase your chances of skin cancer. I recommend a minimum SPF 50 or at least use a day cream with sun protection and you want to have it on 1/2 hour before you head out.
It's great to take care of everyone in your life but remember to take some time to care of yourself too.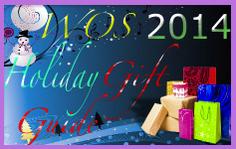 Stay connected:
Facebook
||
Twitter
||
Site
Follow WOS:
Google+
||
GFC
||
@CinnyBBS
||
WOS on facebook
||
Pinterest
||
Instagram
Until next time,