Disclaimer
: This is a Fashionista Event and a promotional item was provided to me. Hosts for this event are
Still Blonde after all these Years
and
ModlyChic
. Still Blonde after all these Years, Modly Chic, and Fashionista Events bloggers are not responsible if prize is not delivered. We will make every attempt to help you claim your prize. Opinions expressed belong to Whirlwind of Surprises and are NOT influenced in any way. Please view my full
disclosure, TOS, and privacy policy
. Please take the time to enter my other
giveaways
while you're here.
Photography is always something I've loved. I enjoy taking pictures of the people I love. Perhaps it all started in my childhood when I remember seeing our family pictures. There was one in particular that I adored of my little brother. Actually, scratch that, all of his pictures were adorable. As I grew up, I enjoyed taking pictures of my friends and family. Before the digital age, I would love processing the film and seeing our memories etched onto pictures for future generations to come.
Last year, my parents' storage area flooded and sadly, the majority of the pictures I had taken through my childhood through adulthood were mercilessly drowned. Though my parents salvaged what they could and dried as many pictures as they could, many could not be saved. We never really think about it until things happen and it's too late.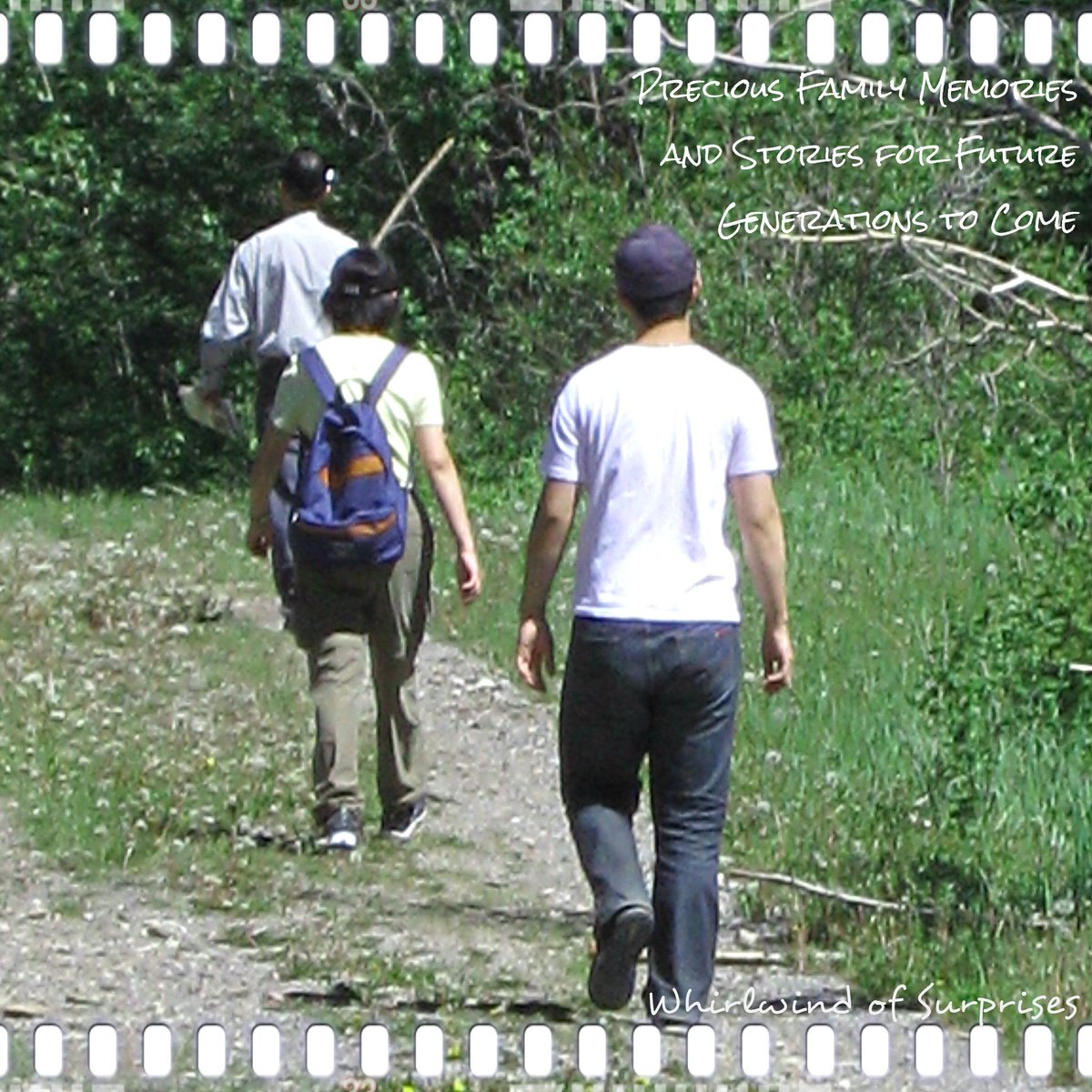 A family picture I can't bear to part with...I was hiking with the family a few years back and caught a shot of my father is acting like a goofball, while leading the pack. This one picture evokes so many memories and is one that I wish to cherish forever. I envision showing this to our future children while telling them stories about their mischievous grandfather.
At times like that, I wish I had something like RealTimes from RealNetworks. It's a new cloud-based photo sharing service that allows secure storage and sharing of precious photographs and memories, not only through simple photos but also via collages and video complications.
Now that my husband and I live thousands of miles from our families, these precious memories are ever so important. Though we both chat with our families once a week, it's not quite the same as sharing our experiences here with them. I know my mother-in-law is always happier when I send her pictures of her only son.
Since we have yet to produce grandchildren for our parents, our families have already grown to love our dogs as their grandchildren already. Whenever we chat, they never fail to ask about how the pups are doing but what they really like seeing is the playfulness of the pups. Funny enough, there are moments in which they act so silly that I'd love to combine the photographs and videos I take and share them with our families so that they can live in the moment with us, despite being so far away. RealTimes would be perfect for that and I can imagine it being magical when in a few years, their first grandchild comes.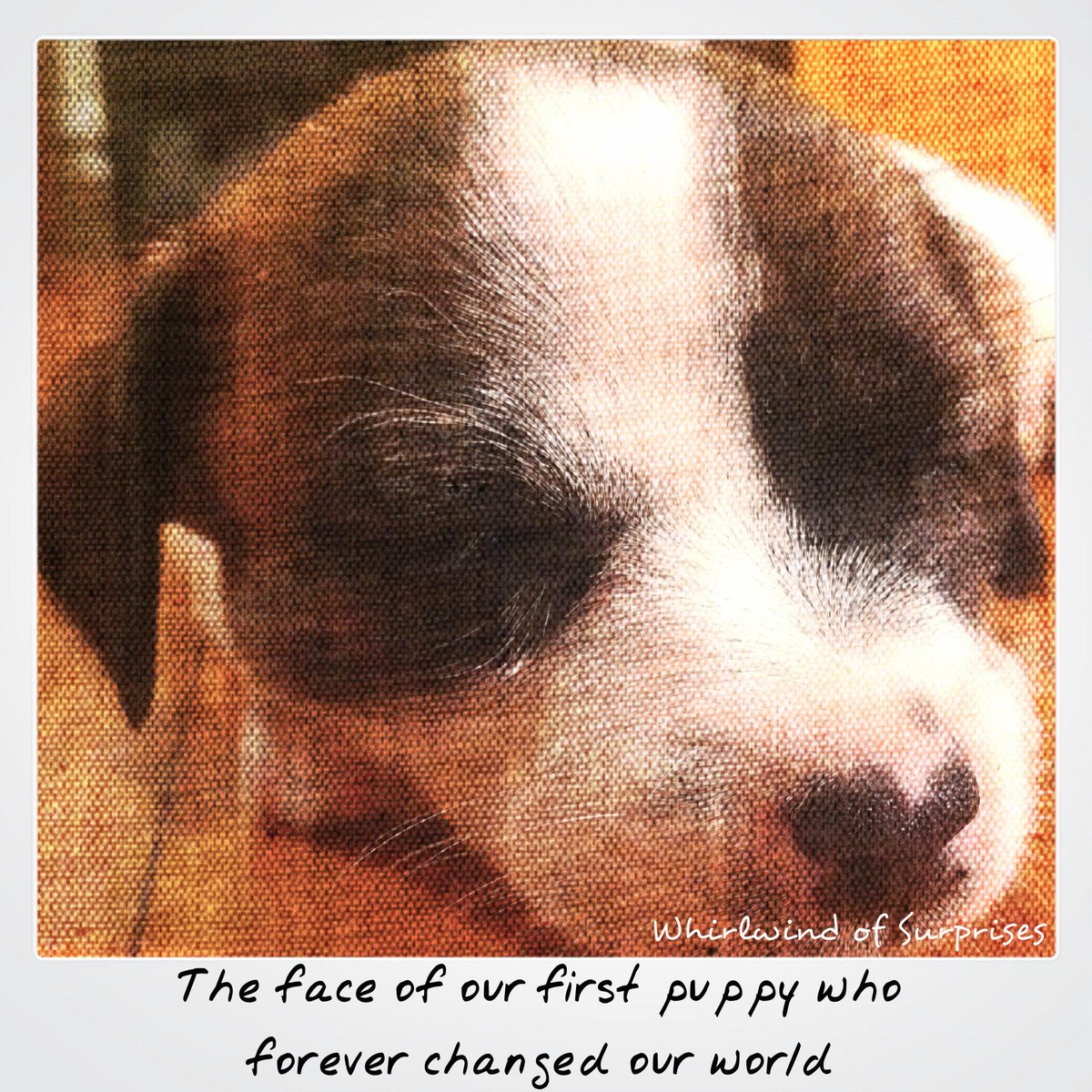 Another beautiful memory of our family that we wish to protect. Our adoption of this beautiful pup not only changed our world for the better but helped our family get over some difficult times.
RealTimes has a FREE plan that includes 2GB of storage or subscribers can get 30 Days
Premium RealTimes
for Free (Originally $4.99/month or $49.99/year) with coupon code:
COUPONSCOM15
, valid July 14-August 30. The premium version offers an additional 25GB of cloud storage. I already take tons of pictures of my pups...I can only imagine how many I'll take when we have our own baby. RealTimes is able to instantly and automatically make montages of all the pictures and videos that I take and organize it by location and date. Spend less time editing and more time enjoying the special moments with family near and far. Look for
RealTimes coupons
on Coupons.com.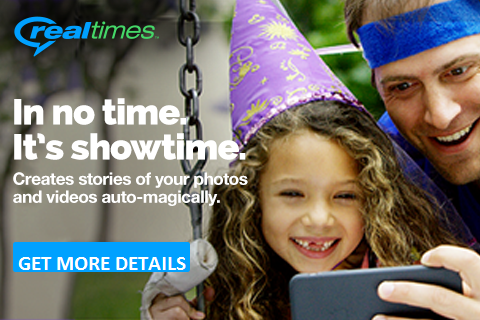 Celebrate your memories. What precious memories could you not bear to part with? Or what perfect moment did you capture on film that you wish to preserve forever? In celebration of family and precious moments, Fashionista Events is hosting a giveaway for a $300 Target gift card. Open to US, 18+. Enter on the Rafflecopter form below from Jul 23rd to Jul 31st.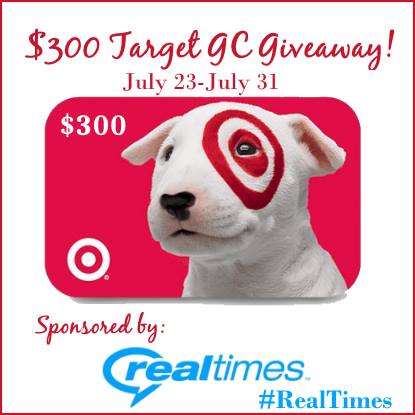 a Rafflecopter giveaway
Stay connected with RealTimes:
Facebook
||
Twitter
||
Pinterest
||
Instagram
Follow WOS:
Google+
||
GFC
||
@CinnyBBS
||
WOS on facebook
||
Pinterest
||
Instagram
Until next time,