Disclaimer
: The product/s mentioned below have been provided for the purposes of this review. No other form of compensation was received. Opinions expressed belong to Whirlwind of Surprises and are NOT influenced in any way. Please view my full
disclosure, TOS, and privacy policy
. Please take the time to enter my other
giveaways
while you're here.
Part of my resolution into a healthier, stronger me this year is to focus on more homemade meals. This means cutting back and eating less of the processed foods and salt-laden products that we love when we're eating out. It's tough to make that switch 100% I'm taking baby steps, a little at a time.
An important part of preparing home made meals is a nice, sharp knife. I have a knife that I use for everything. Whether it's chopping meats, veggies, or even sashimi. A knife though is really only as good as it's blade. A dull knife is about as useful as a pencil without the lead.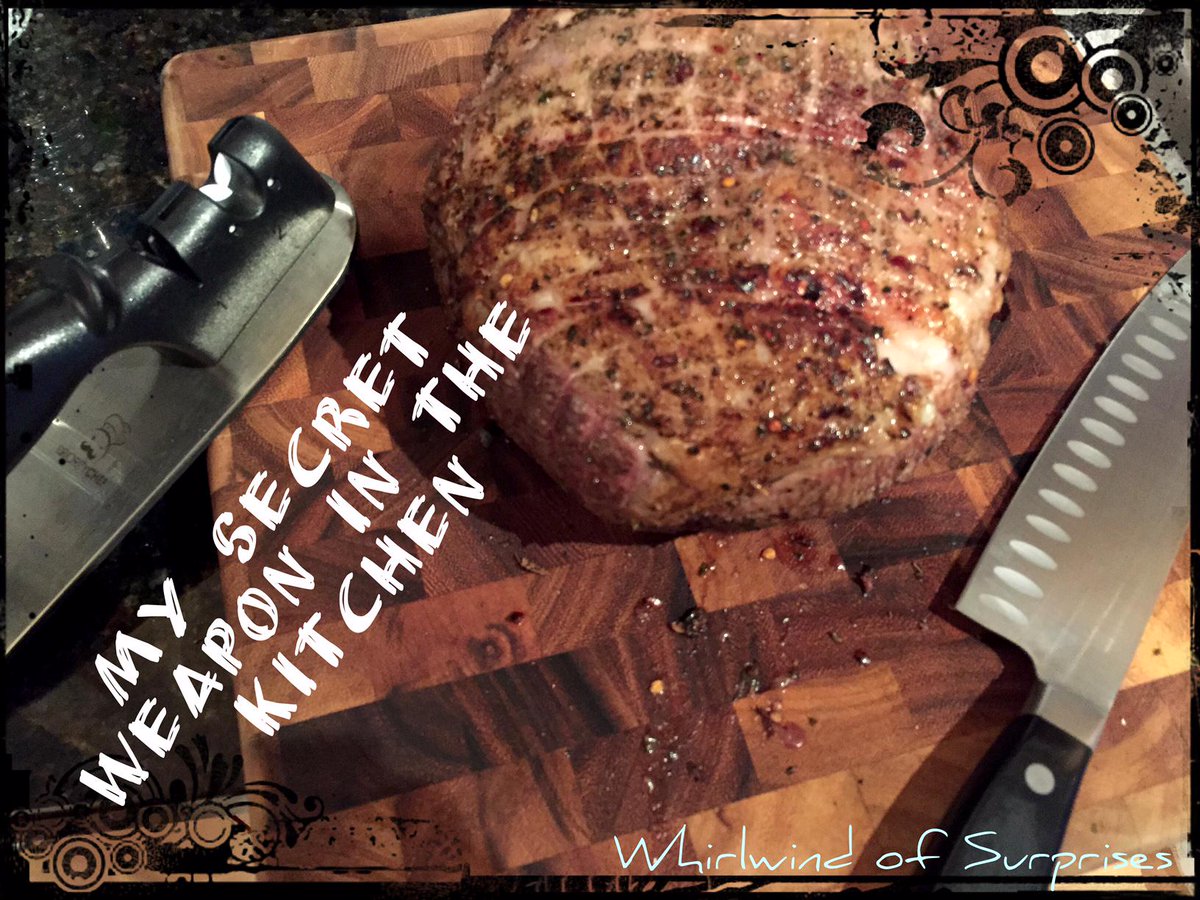 Therefore, a sharp knife is a vital component of any kitchen. I've been searching high and low for a good knife sharpener. The
Priority Chef Precision Knife Sharpener
(PC-KN02) is a 2-stage system that deviates from conventional knife sharpeners. It leaves the knife edge with a concave edge to make the edge sharper and narrower than before.
For very dull knives or regular maintenance, stage 1 is advised once every 6 months. Stage 2 is more of your general every day maintenance sharpener that you can use once a week. Stage 1 involves a Tungsten carbide blade that shapes the edge of blade prior to it being honed by the Stage 2 ceramic rollers. The ceramic serves to remove any burs and minor imperfections left by Stage 1.
In terms of ergonomics, it has a nice easy handle that can be flipped either way for lefties or righties. The base of the sharpener is a soft thin layer of foam that works to also provide grip on the countertop. Overall, it's an user-friendly design. I personally feel that it's a little bit bigger than I'd like it to be since my last knife sharpener was about half the size of a yogurt cup.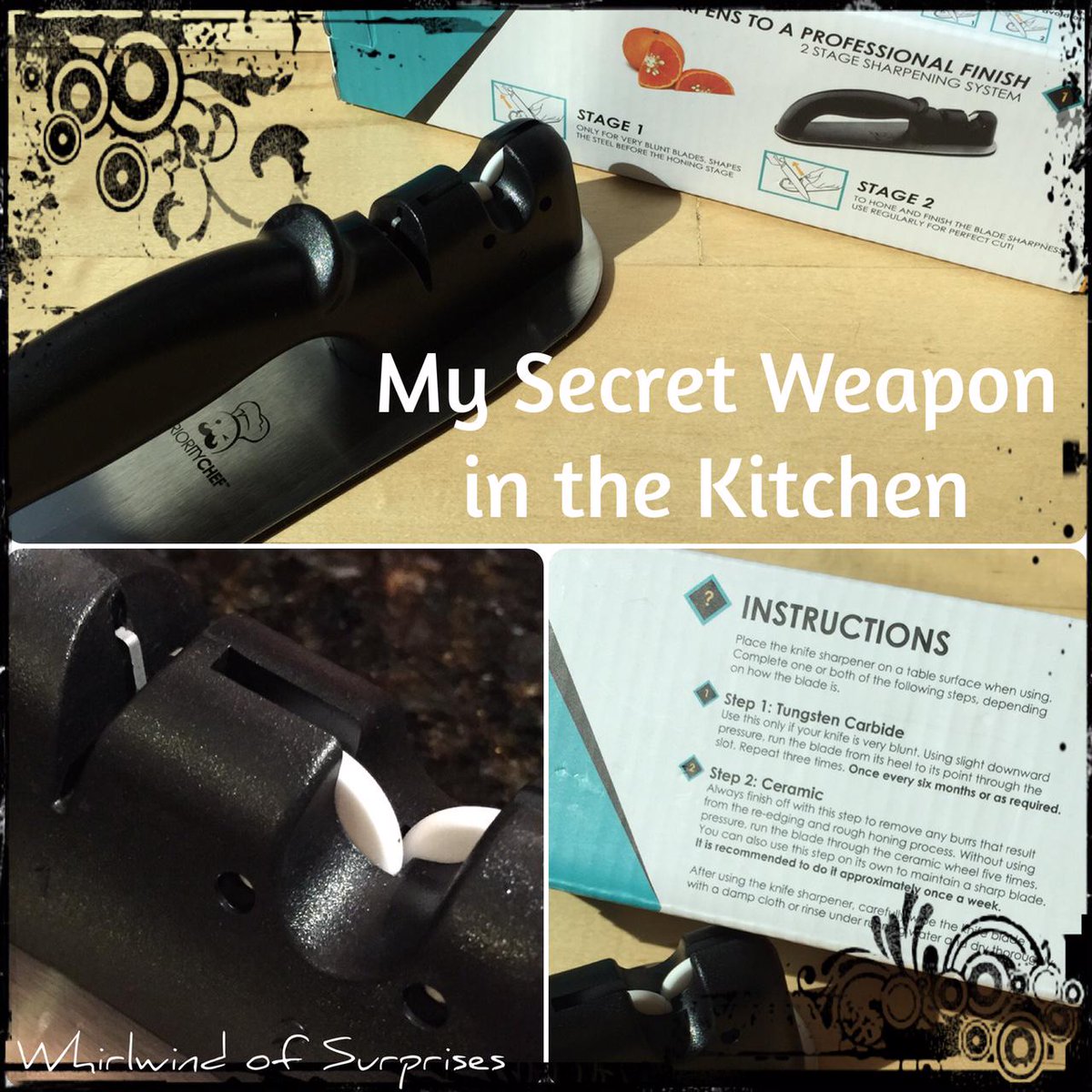 In terms of blade sharpening capabilities though, I was happy with the results, as was my husband. We found it much easier to cut through our sashimi (raw fish) as our knife made smoother cuts that didn't leave raggedy edges on the fish or tear it to pieces. At the same time, our sharpened knife was cut through roasts like it was butter. For the price, the Priority Chef Precision Knife Sharpener is decent value for it's price, so check it out if you're looking for an affordable knife sharpener that won't let you down. It's the new secret weapon in my kitchen.
What's your secret weapon in the kitchen?
Do you have difficulties cutting butternut squash? Check out our tutorial on
how to prepare butternut squash
!
Follow WOS:
Google+
||
GFC
||
@CinnyBBS
||
WOS on facebook
||
Pinterest
||
Instagram
Until next time,