Disclaimer
: The product/s mentioned below have been provided for the purposes of this review. No other form of compensation was received. Opinions expressed belong to Whirlwind of Surprises and are NOT influenced in any way. Please view my full
disclosure, TOS, and privacy policy
. Please take the time to enter my other
giveaways
while you're here.
I seriously miss the movie theater. However, it's not so ba these days because with a pre-schooler, sitting still for a movie in a theater sometimes doesn't work. That's why we love the ability to watch movies at home...especially Disney movies! Any WOS reader knows that we love Disney and are very much so a Disney family. So it's extra exciting when we get to watch new movies on Disney+. Disney's Flora & Ulysses is the newest movie to release on Disney+ Friday 19, 2021. It is just so much fun!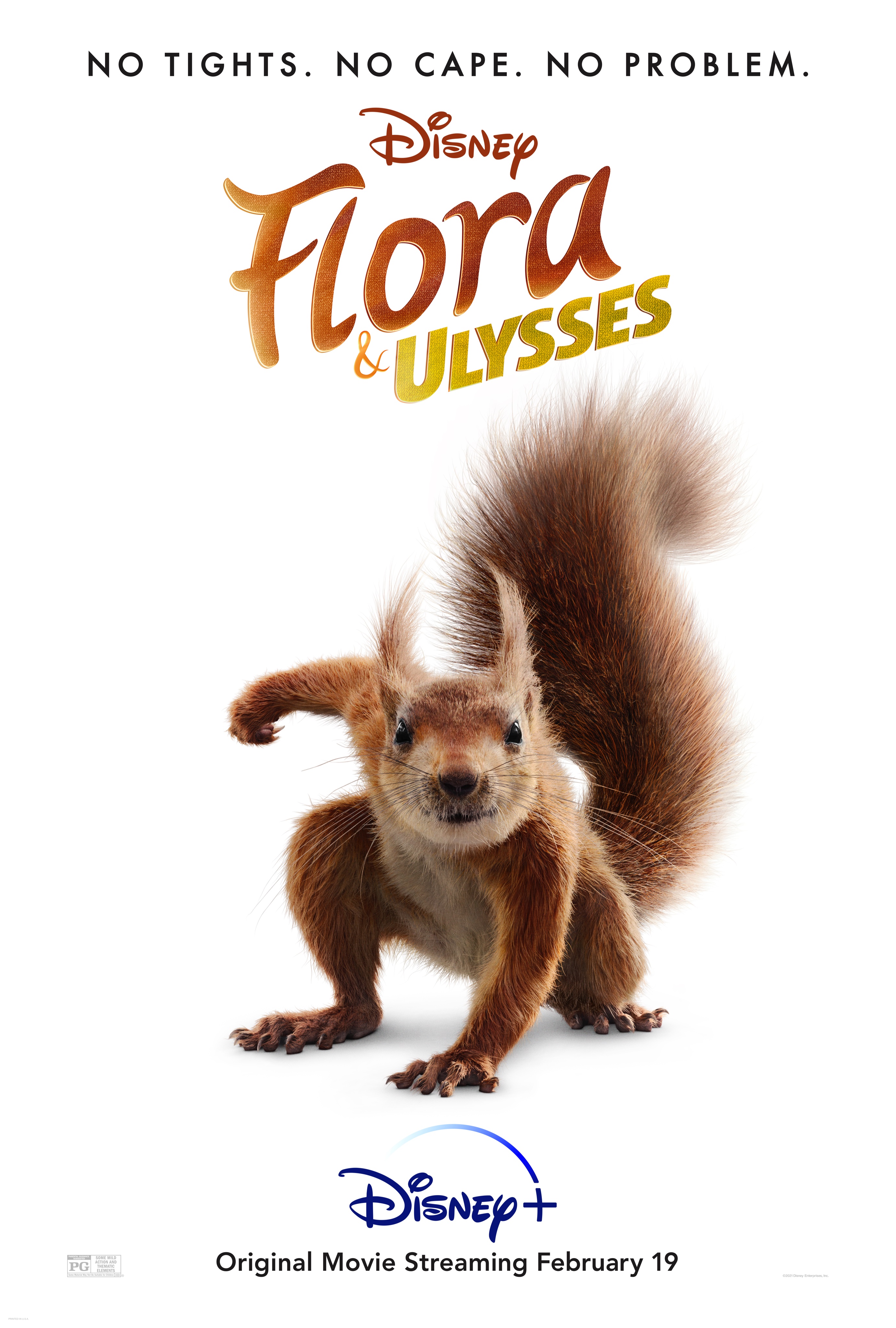 Photo Credit: Disney
Synopsis:
Disney's "Flora & Ulysses" is a comedy-adventure based on the Newbery Award-winning book about 10-year old Flora, an avid comic book fan and a self-avowed cynic, whose parents have recently separated. After rescuing a squirrel she names Ulysses, Flora is amazed to discover he possesses unique superhero powers which take them on an adventure of humorous complications that ultimately change Flora's life--and her outlook--forever.
Flora & Ulysses is directed by Lena Khan, produced by Gil Netter, and stars Matilda Lawler, Alyson Hannigan, Ben Schwartz, Anna Deavere Smith, Danny Pudi, Benjamin Evans Ainsworth, Janeane Garofolo and Kate McCucci. I was pleasantly surprised by this cast. I grew up in the generation that saw Alyson Hannigan act in goofy teenage movies so it was quite refreshing to see her in a "mom" role. Similarily, I'm so used to seeing a goofy Ben Schwartz in Parks and Rec that this completely different role was good in a different way.
The Movie
:
My husband watched the trailer and thought, this is such a kid's movie but I think he was pleasantly surprised. My preschooler and I though, loved the trailer and the silliness of a squirrel being a super hero. I think he kept asking where the squirrel was and retelling parts of the movie in typical preschool fashion. Matilda Lawler as Flora is simply likeable. Yes, there are definitely "kiddier" parts of the movie but it was pretty funny and a delight to watch as a family movie. It inspires the imagination. It was also hilarious that of course, the first words my child would repeat from the movie was..."Holy Bagumba".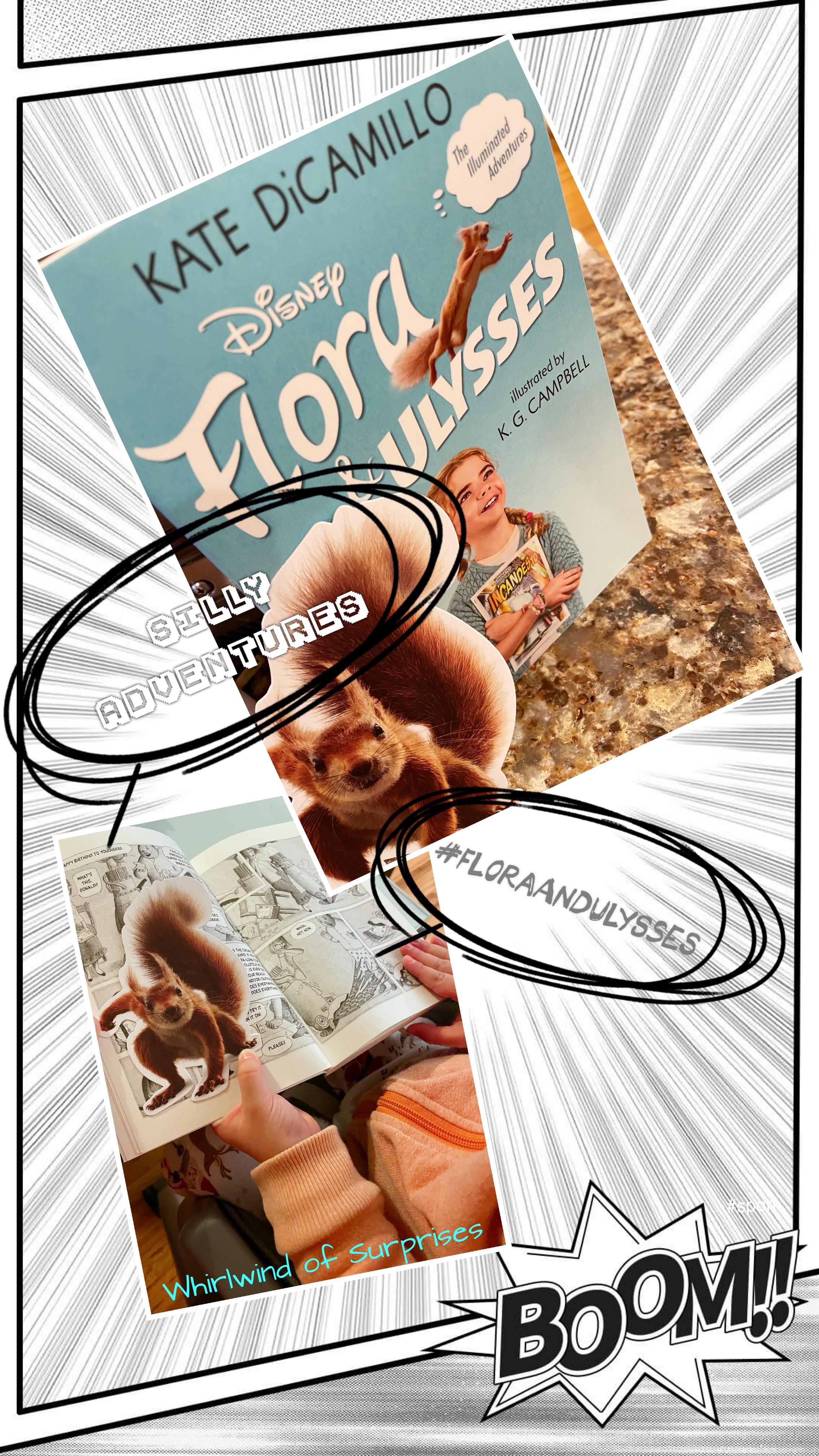 The Book
:
The novel "Flora & Ulysses: The Illuminated Adventures" by Kate DiCamillo on which the movie is based off of is a fun chapter book of their adventures after poor Ulysses gets sucked into a vacuum cleaner and subsequently develop super powers. As you can tell, my preschool is quite into looking the pictures and already has us reading the chapters a little at a time.
Disney's "Flora & Ulysses" is a comedy-adventure that is sure to be fun for the entire family! Overall, it's cute, it's goofy and it's funny...perfect for family movie night. We absolutely love that we can continue to read more of their adventures in the novel after watching the movie.
Check out the trailer and watch it on Disney+ starting February 19th:
Follow WOS:
@CinnyBBS
||
WOS on facebook
||
Pinterest
||
Instagram
Until next time,