Disclaimer
: The product/s mentioned below have been provided for the purposes of this review. No other form of compensation was received. Opinions expressed belong to Whirlwind of Surprises and are NOT influenced in any way. Please view my full
disclosure, TOS, and privacy policy
. Please take the time to enter my other
giveaways
while you're here.
For the first time, Antoine de Saint-Exuéry's The Little Prince arrives on Blu-ray and DVD on February 09, 2021 from Paramount Home Entertainment. The initial story published in 1943 follows a young prince who visits various planets in space and addresses themes such as friendship, love, loneliness and notes the nuances of human nature, love and humanity. The adaptation to the big screen debuted on Netflix in 2016 and features an all-star cast including Jeff Bridges, Rachel McAdams, Marion Cotillard, James Franco, Benicio Del Toro, Ricky Gervais, Albert Brooks, Paul Rudd, Mackenzie Foy, and Paul Giamatti.
Synopsis
From the director of Kung Fu Panda comes this critically acclaimed, re-imagined take on Antoine de Saint-Exupéry's classic story. At its heart is "The Little Girl" (Mackenzie Foy), prepared by her mother (Rachel McAdams) for the very grown-up real-world. After her eccentric, kind-hearted neighbor, "The Aviator" (Jeff Bridges) introduces her to an extraordinary world where anything is possible, she learns of "The Little Prince" (Riley Osborne). And so begins the magical and emotional journey where one learns, amongst other things, it's the human connections that matter most.
Check out the trailer; it is just so sweet and moving!
Bonus features include a 25-minute featurette on the making of the film and a music video for the song "Turnaround" by Camille.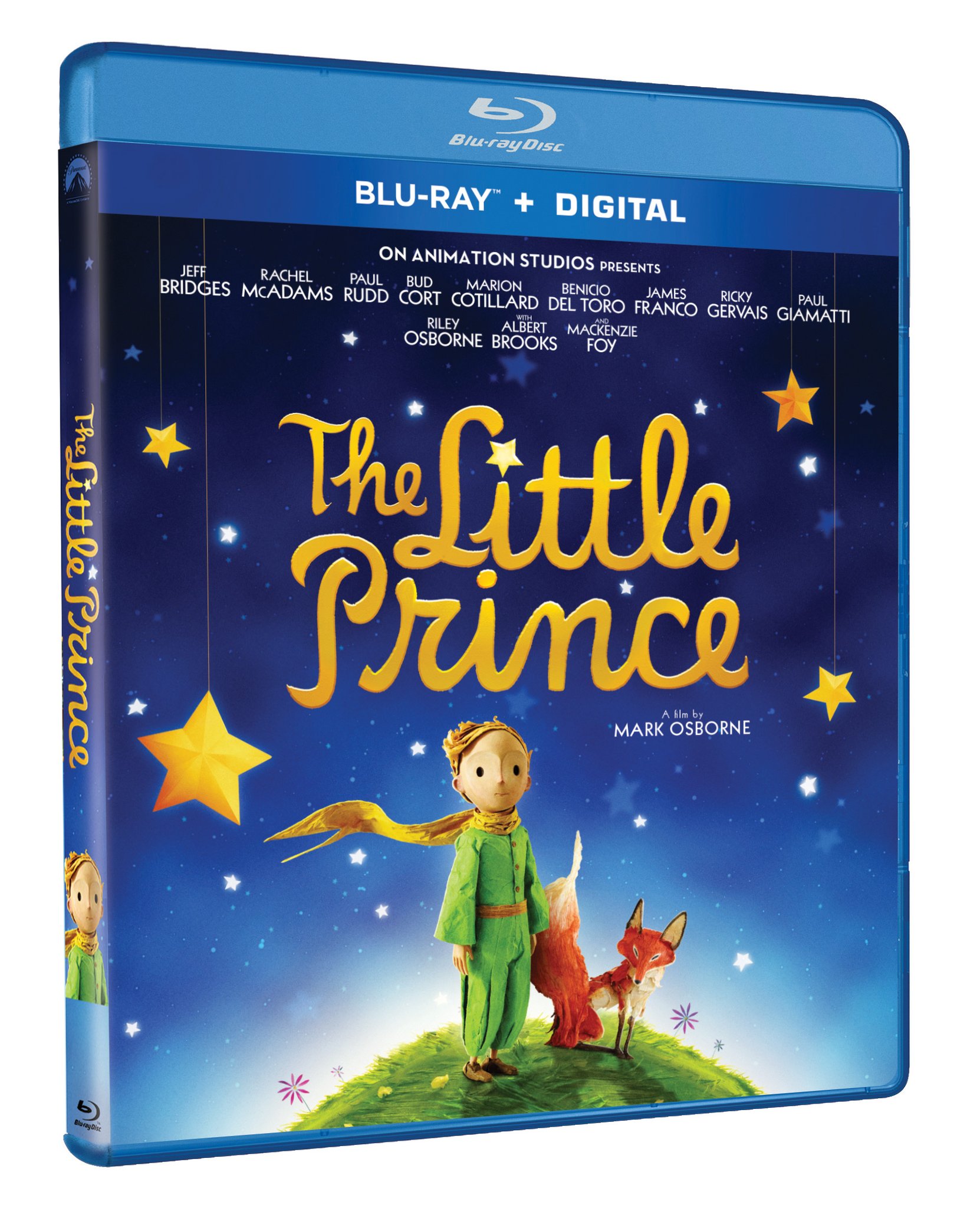 Photo Credit: Paramount
The storyline is so sweet. It's actually kind of funny how strict mom is but in a weird sense, I somehow get it. We want our children to be successful and to do well in life so we push them. However, we also have to maintain the balance with some fun and silliness, which the neighbor brings perfectly. It's a sweet way to introduce concepts of what success and live values really are and what should matter in life as we grow up and try to find our own paths. It's a beautiful telling of a classic book. Pick up your copy of The Little Prince on February 09, 2021.
Rating: PG
Out on Blu-ray and DVD Feb 09, 2021
Follow WOS:
@CinnyBBS
||
WOS on facebook
||
Pinterest
||
Instagram
Until next time,