Disclaimer
: The product/s mentioned below have been provided for the purposes of this review. No other form of compensation was received. Opinions expressed belong to Whirlwind of Surprises and are NOT influenced in any way. Please view my full
disclosure, TOS, and privacy policy
. Please take the time to enter my other
giveaways
while you're here.
Traveling is one of my favorite things to do but it can always be stressful. How wary are you of pickpockets? The world is rampant with them but I am especially wary when traveling to Europe.
I was once traveling with my husband's elderly grandfather and he had his wallet lifted off of him on the metro at the very beginning of the trip. He was devastated. His excitement for the trip quickly dampened and now he had no spending money for the trip. It really ruined his mood for the rest of vacation. He held back from any purchases as he felt he already lost the money despite us offering to buy it for him.
Even in my recent trip to Europe, it had been a scary one. My husband and I were wandering in Madrid and in one night, found my backpack unzipped in different areas 3 separate times. We never saw anyone and we were incredibly vigilant! I had him watch my back every time I stopped to take a picture and vice versa. Luckily, I never lost anything and it's because I kept all my travel documents and important stuff in my Scottevest jacket.
I never travel without one of my Scottevest jackets. There's always a style available for different temperature ranges and this time I brought
Lola
with me.
As a
water repellant puffer travel jacket
, Lola served me quite well as the beginning of our trip was plagued by showers. The Teflon material did well to keep me dry although without a hood, my head still got wet. It is not meant to last in long and heavy rain showers though as I found out. It had been raining heavily for 30-45 minutes and I had been walking in the showers earlier. My elbows were starting to get soaked. I suspect it had to do with the way I was holding up my camera and cell to take pictures so all the water was draining to my elbows. I had stuffed my DSLR inside the front of my jacket as to protect the mechanisms from getting wet.
The numerous zippered and Velcro pockets were a blessing. I had areas on the interior of the jacket for my passports, ID's, sunglasses, and more. I felt comfortable and reassured to keep my valuables on the inside pockets. The one pocket I didn't like as much as the coin pocket and that was purely because I always had a hard time pulling the Velcro off. Other than that, the 17 total pockets were ergonomically placed and great to use.

Photo Credit: Scottevest
In terms of looks, always important for this fashionista, this jacket was great. It was never too puffy or heavy even with all the stuff I jammed in. It was sleek, comfortable, and cozy, not to mention sharp with the yellow zipper and piping accenting the purple color and that I chose.
As with all Scottevest jackets, it features a personal area network, weight management system, and deep hand warmer pockets. The deep pockets came in handy as I occasionally forgot to zip up and had small bills tucked into those pockets.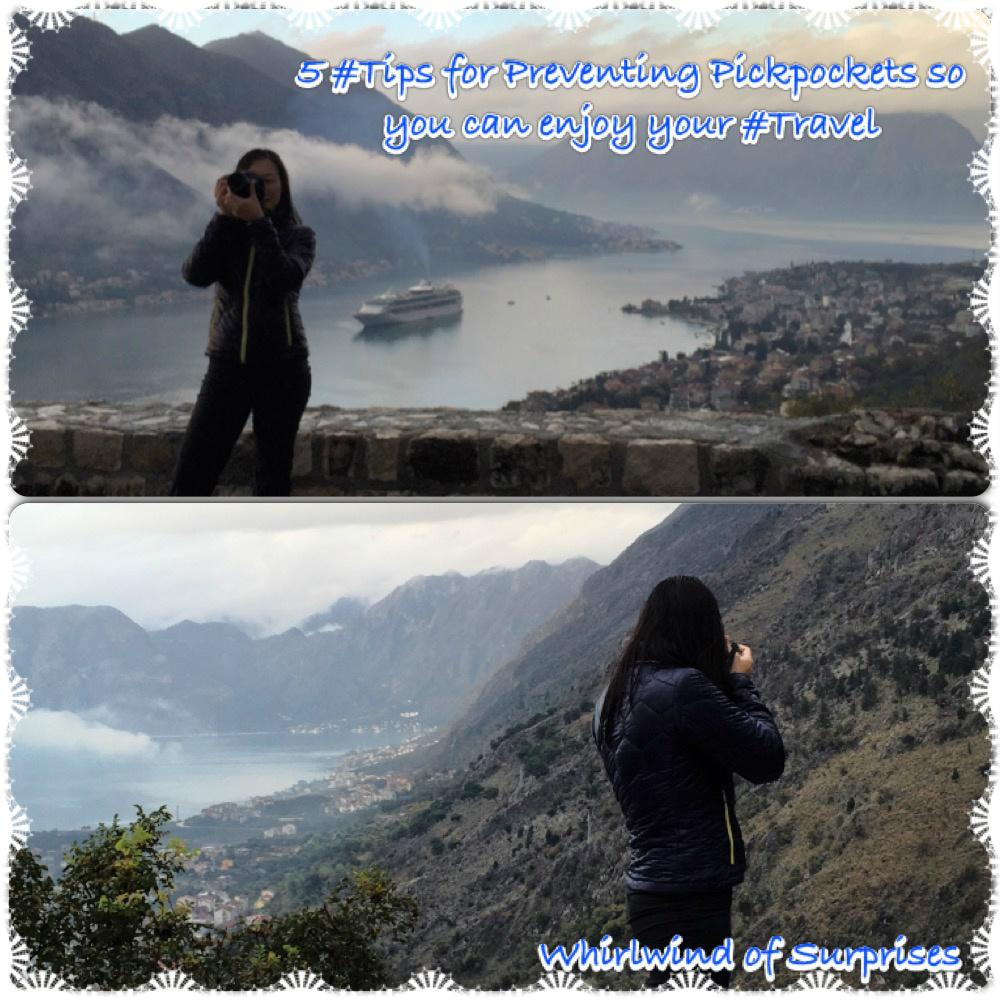 5 Tips for Preventing Pickpockets
1) Never flash your wallet around. It may seem straight forward to pull out your wallet to pay but people are watching where you put it back. Instead, keep out some cash in an easily accessible pocket so you can grab it to pay without digging around for your wallet.
2) Always be aware of your surroundings. Pickpockets often work in teams. One distracts, the other ones bump and your wallet is gone. We were warned many times that when you reach to give money to gypsies and the like, there can be companions watching where you're getting your money from.
3) Protect your belongings. Watch your bags even as you sit down to eat. Don't hang it behind your chair. On a subway, move backpacks to the front of your chest. Keep your hand over zippers. Have your travel partners help you keep watch.
4) Keep wallets and travel documents in secure locations. Chest pockets and rear pockets are never a good idea.
5) Separate your travel documents, credit cards, and even your cash. If something gets taken, you won't have lost everything. This is where my Scottevest Lola jacket saved me a ton of troubles.
Traveling on vacation should be fun. Don't let a pickpocket ruin it. Be aware and take the necessary precautions.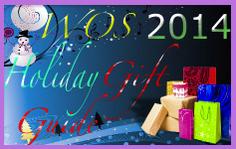 Stay connected:
Facebook
||
Twitter
||
Site
Follow WOS:
Google+
||
GFC
||
@CinnyBBS
||
WOS on facebook
||
Pinterest
||
Instagram
Until next time,