Disclaimer
: This is a Fashionista Events opportunity.
Have you ever been on a road trip? I have lots as a kid and even now, I love them. They're a great way to bond and a sweet way to see the different landscapes and areas. It's always best though if you can save some money while you're at it.
5 Money Saving Tips for any Road Trip
1) Buy your snacks and drinks early at the big grocery stores. Sure, 99 cent snacks don't seem very expensive when you're at the gas station but you'd be surprised how much drinks and snack costs can add up!
2) Book your hotel early. Plan where you're going to stop for the night and book the hotel. Driving up to a hotel in the wee hours of the morning almost guarantees the worst rate possible.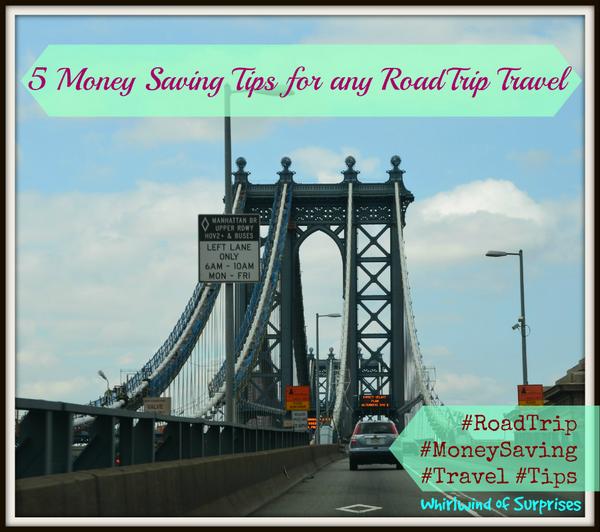 3) Avoid travelling through big cities during peak hours (7AM-9AM or 4PM to 6PM) if you want to save yourself time and frustration. There's nothing like slowly chugging through traffic in the heat of the summer. If you find yourself in the cities during those hours, plan for bypass routes around the city.
4) Pack an emergency kit that includes maps, flashlights, rain ponchos, hand warmers, emergency blanket, bandages, gauze, tylenol/aspirin, thermometer, antibiotic ointments for scrapes and cuts, and 3 days worth of water and food. In an emergency, this can save not only money but your life.
5) Gas is a massive consumption of road trip costs. My car is awful at gas consumption and easily costs me over $90 per tank. If I didn't have to drive my car, renting a fuel efficient car would probably be better. Rental cars already have their maintenance and safety checks done so there's not much to worry about. When you rent, choose a fuel efficient car like the Chevy Cruze that has boasts 46mpg on the highway.
If you don't have a fuel efficient car, there are still money saving tips for you. Don't pack too heavily. Don't go at crazy speeds and burn gas faster than it needs to be, save gas and money from tickets. Avoid rapid accelerations or frequent braking. Let the car pick up speed and slow down smoothly. Don't forget to check your tire pressure and tire treads. Watch your AC use.
I'm sure there's lots more money saving tips for road trips out there.
What do you do to save money on road trips?
Opinions expressed belong to Whirlwind of Surprises and are NOT influenced in any way. Please view my full
disclosure, TOS, and privacy policy
. Please take the time to enter my other
giveaways
while you're here.
Follow WOS:
Google+
||
GFC
||
@CinnyBBS
||
WOS on facebook
||
Pinterest
||
Instagram
Until next time,