Disclaimer
: I attended a screening of Guardians of the Galaxy. No other form of compensation was received. Opinions expressed belong to Whirlwind of Surprises and are NOT influenced in any way. Please view my full
disclosure, TOS, and privacy policy
. Please take the time to enter my other
giveaways
while you're here.
The long months that I waited and waited for Guardians of the Galaxy to come are over. Even if you don't see any other movie this summer, this is the one you MUST see and it came out this week. Marvel's Guardians of the Galaxy is jam packed with adventure, humor, emotions, and action!
Guardians of the Galaxy incorporated beautiful graphics, great effects, and a classic storyline typical of Marvel. Our hero is alone, after losing his family and on a new adventure where he realizes there's more to this world and himself than thieving.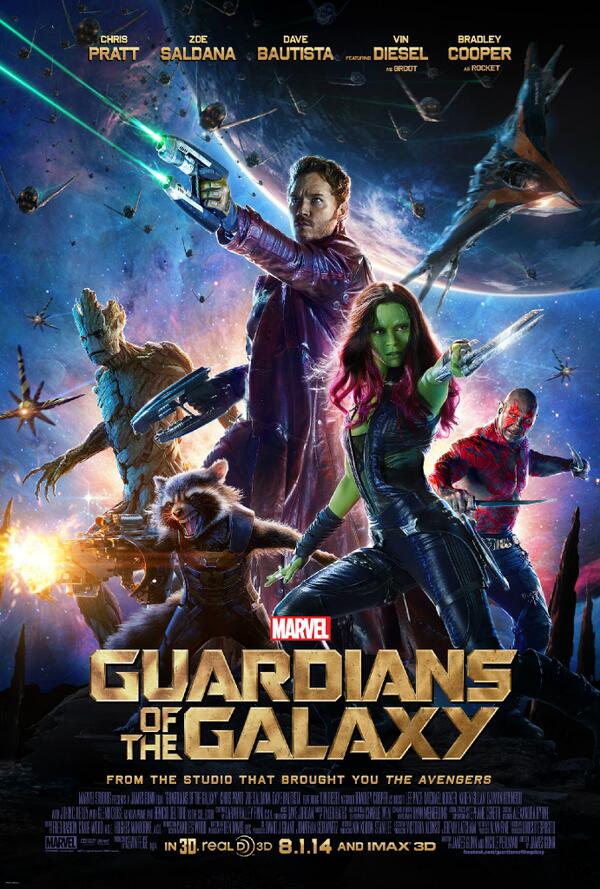 To be honest, I was really looking forward to Bautista's role in this since I'm a huge wrestling fan but the other characters easily won me over as well. Groot and Rocket rapidly jumped into our hearts and stayed well rooted. All our characters had a good amount of humor and entertainment and watching the character dynamics made it truly fun. Groot has limited lines but he is still super loveable and is voicd by Vin Diesel. He even took the effort in recording his lines in Brazilian Portugese, Latin American Spanish, Mandarin, Russian and French.
The question everyone asks of 3D movies is whether they should spend that extra money for it. For Guardians, yes! The movie made use of 3D effects at perfectly timed moments to enhance the mood and feel of a scene. I would definitely watch it in 3D again.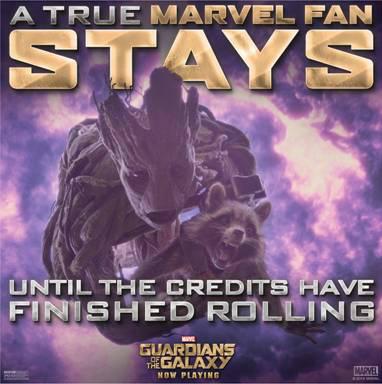 My only disappointment...yes, there was just 1. I didn't get to see the post-credit feature after the credits. After some research, I believe it was it was taken out of the screening sessions. Ha! The theater was full of disappointed Marvel die-hards.
Still, that's Marvel trying to get us to go back to the theater again. In the meantime, check out these awesome clips!
This adorable marriage of Marvel and Lego version of the Guardians of the Galaxy trailer was created by YouTube star Forrest Whaley
Now watch Zoe Saldana and Chris Pratt talking about their characters!
Gamora (Zoe Saldana)
Peter Quill (Chris Pratt)
Stay connected:
Facebook
||
Twitter
||
Site
Photo Credit: Marvel
Follow WOS:
Google+
||
GFC
||
@CinnyBBS
||
WOS on facebook
||
Pinterest
||
Instagram
Until next time,