Disclaimer
: The product/s mentioned below have been provided for the purposes of this review. No other form of compensation was received. Opinions expressed belong to Whirlwind of Surprises and are NOT influenced in any way. Please view my full
disclosure, TOS, and privacy policy
. Please take the time to enter my other
giveaways
while you're here.
Happy New Years! May 2021 be peaceful, warmth-filled and full of healing. I know we always enjoy a good read together as a family. It's a part of our quality time together as a family. Over the holidays, these were our favorite go-to books for bedtime and daily reading!
I know it sounds corny, however reading to your kids is a great way to foster learning and a love of reading. It also helps them to use their imagination and gain a large vocabulary of words. Not only that does it help with learning new words, books can be a fantastic way to teach new concepts as well.
For example, Barbara Dee has a new book: My Life in the Fish Tank (Hardcover $17.99; Ages 9-13; 320 pages). It tells the story of twelve-year-old Zinnia Manning's older brother Gabriel is diagnosed with a mental illness and the family's world is turned upside down.
Mom and Dad want Zinny, her sixteen-year-old sister, Scarlett, and her eight-year-old brother, Aiden, to keep Gabriel's condition "private"—and to Zinny that sounds the same as "secret."
What's a kid to do when they can't share and need an outlet? How can Zinny move forward with her life yet help Gabriel and her entire family? Given how prevalent mental illness is, this is a rather important concept to tackle.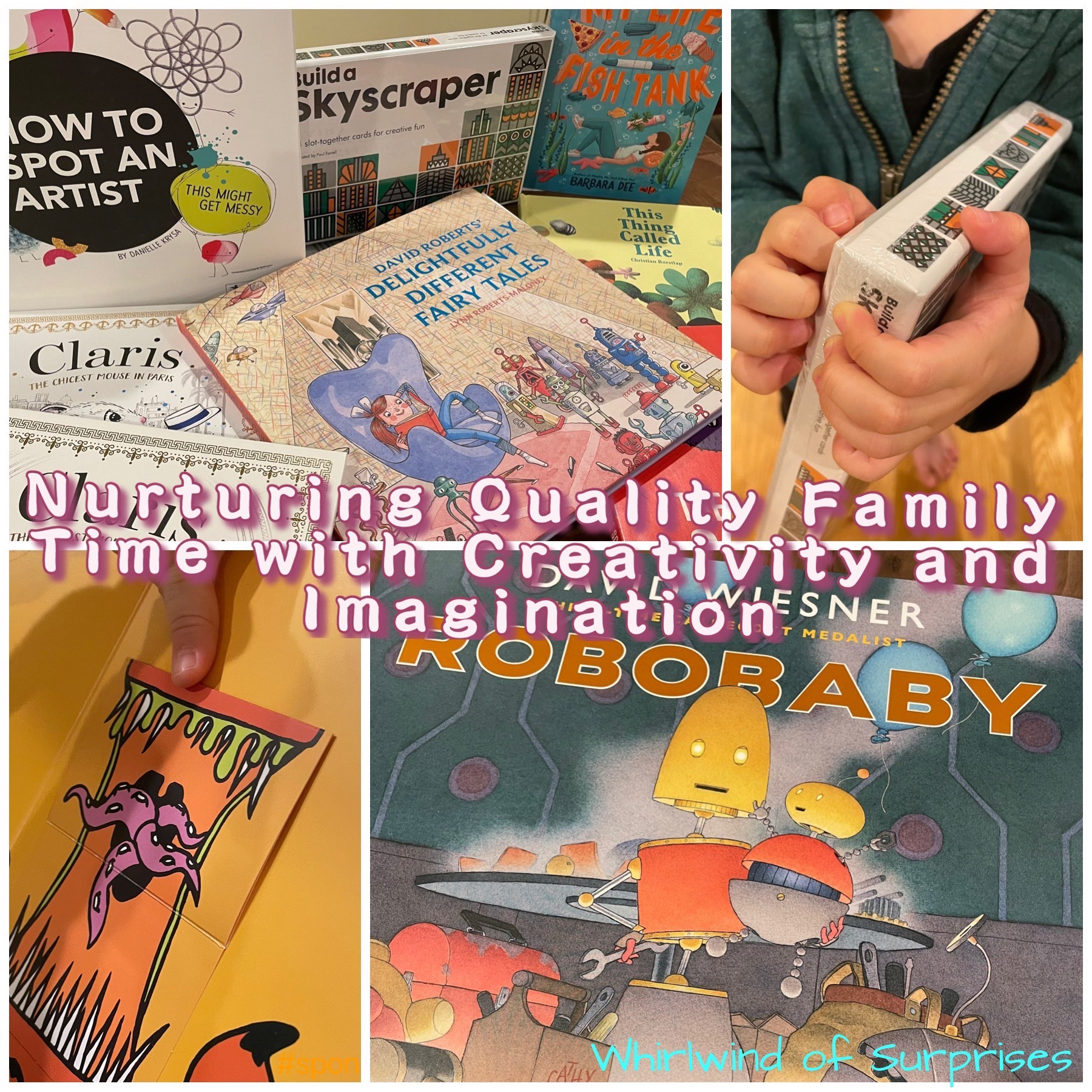 On a lighter note, we loved the new Claris series by acclaimed fashion illustrator Megan Hess. My goodness, the pictures are beautiful and incorporates a mom's love of fashion. Uh huh, yes, this probably was more in line with my likes than my preschooler's. However, he still had fun pointing out the various pictures and scenes. This beautifully drawn series certainly features plenty of high-end fashion but centers around a sweet mouse, Claris, who just wants to design.
The series consists of:
-Claris: The Chicest Mouse in Paris
-Claris: Fashion Show Fiasco
-Claris: Bonjour Riviera
-Claris: Holiday Heist (Hardcover $17.99; Ages 3-8; 48 pages). Claris takes on a cheeky cat burglar!
The glamor is fun to follow and the rhyming proves to be fun reading! This is a great fit for fashion-oriented families. I had fun dressing my son up yesterday to match his dad!
If you're more activity oriented, never fear! We quickly developed a favorite in Build a Skyscraper (Ages 3-5; Set $19.69; 64 pages) by Paul Farrell. Our preschooler couldn't wait to tear into this. Yes, his building sense/design isn't quite perfect yet, but he was obsessed with building a tower taller than himself. This pack of 64 cards (4 x 2¾ inches) led to hours of fun and activity. I love it when a child can use their imagination and just create.
If you're wanting alternatives to the classic fairy tales, you'll find it in a new book by illustrator David Roberts and his author sister, Lynn: David Roberts' Delightfully Different Fairy Tales (Ages 3-6; Hardcover $19.95; 90 pages). It was quite interesting to read a completely different takes of old classics that are Cinderella, Sleeping Beauty, and Rapunzel.
How to Spot an Artist by Danielle Krysa ($16.95; Ages 5+) is really quite the fun book too. I love that it encourages kids and shows them that artists aren't all the same. They come in all shapes, sizes, and forms.
The Scary Book by Thierry Dedieu (Hardcover $12.95; Ages 3+) is...I think...my son's favorite new book. I'm sorry, we love all books, but this one is currently his "I need to read this before bed" book. I get it's past Halloween and honestly, I thought it'd be scary for him. However, he loves the oversized lift-the-flaps that shows him what's hiding inside some creepy creatures.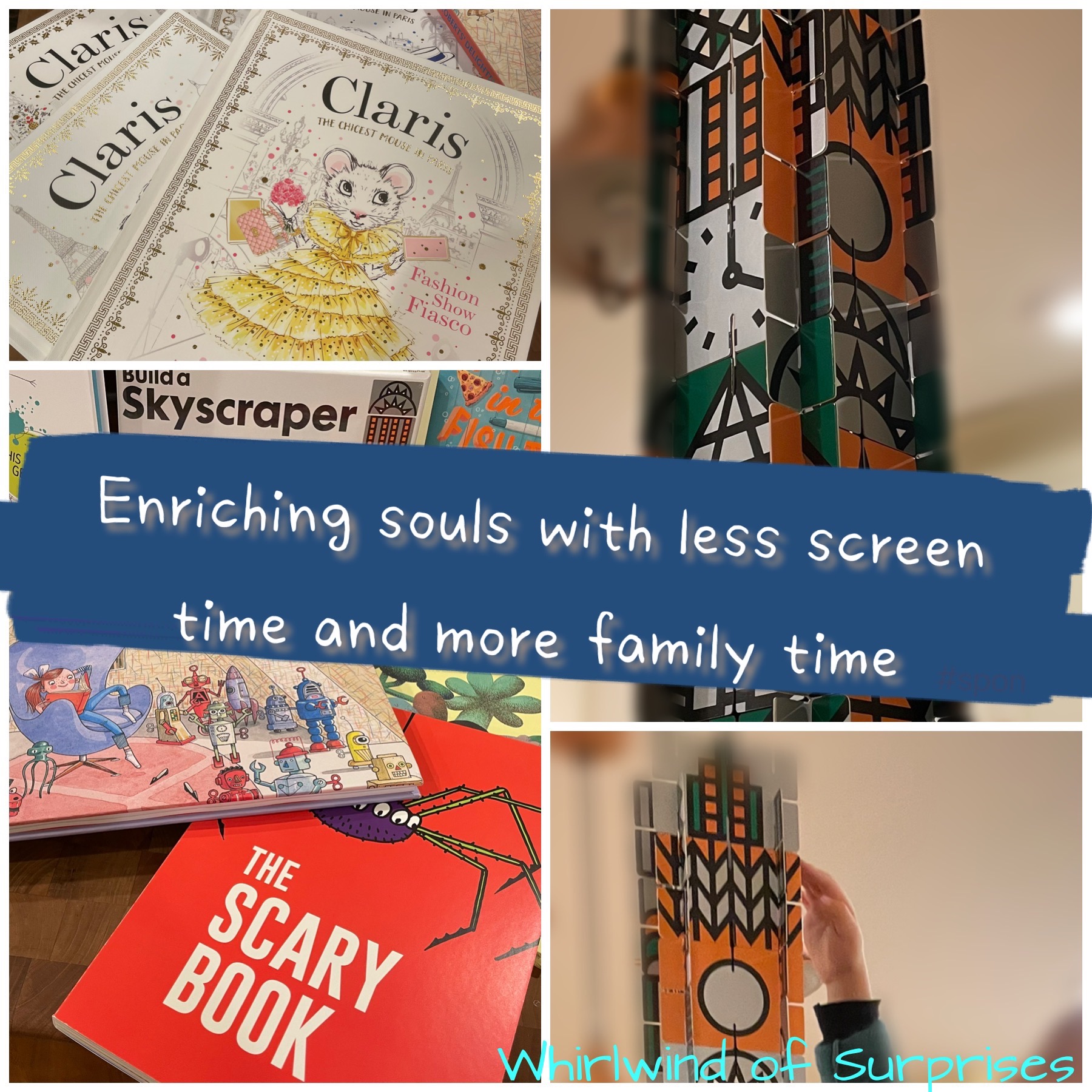 This Thing Called Life by Christian Borstlap (Hardcover $17.95; Ages 5+) is a surprising deep book for kids. It shows the cycle of life and how things are constantly moving, growing, reproducing and dying with whimsical creatures. I personally loved the whimsical pictures, however found it hard to answer my preschooler when he asks, "Mommy, what is that?"
Another one of our favorites that he reads almost daily, several times a day is the new picture book from triple Caldecott winner David Wiesner. He also happens to love robots so Robobaby (Hardcover $17.99; Ages 4-7; 32 pages) is a pretty awesome addition to his home library. A new baby arrives to a family of robots and big sister needs to help fix things when the adults are having technical difficulties. In essence, Robobaby is a super cute book.
In times of darkness and quarantine, quality family time is that much more special. We have to draw on the strength of our family and connections to ensure that our future generations are seeing the bright side of things and develop into the happy, healthy kids that they are meant to be. I wish you and your family safety, health and happiness in 2021.
Until next time,