Disclaimer
: The product/s mentioned below have been provided for the purposes of this review. No other form of compensation was received. Opinions expressed belong to Whirlwind of Surprises and are NOT influenced in any way. Please view my full
disclosure, TOS, and privacy policy
. Please take the time to enter my other
giveaways
while you're here.
In this world of quarantine, so many are working on home DIY projects. However, for us who may not be wood-work inclined or having crazy amounts of time to put into a project, there's some rather simple things that can be done that don't take up too much time and still transform a space. I happen to love watching HGTV and enjoy interior design and updates.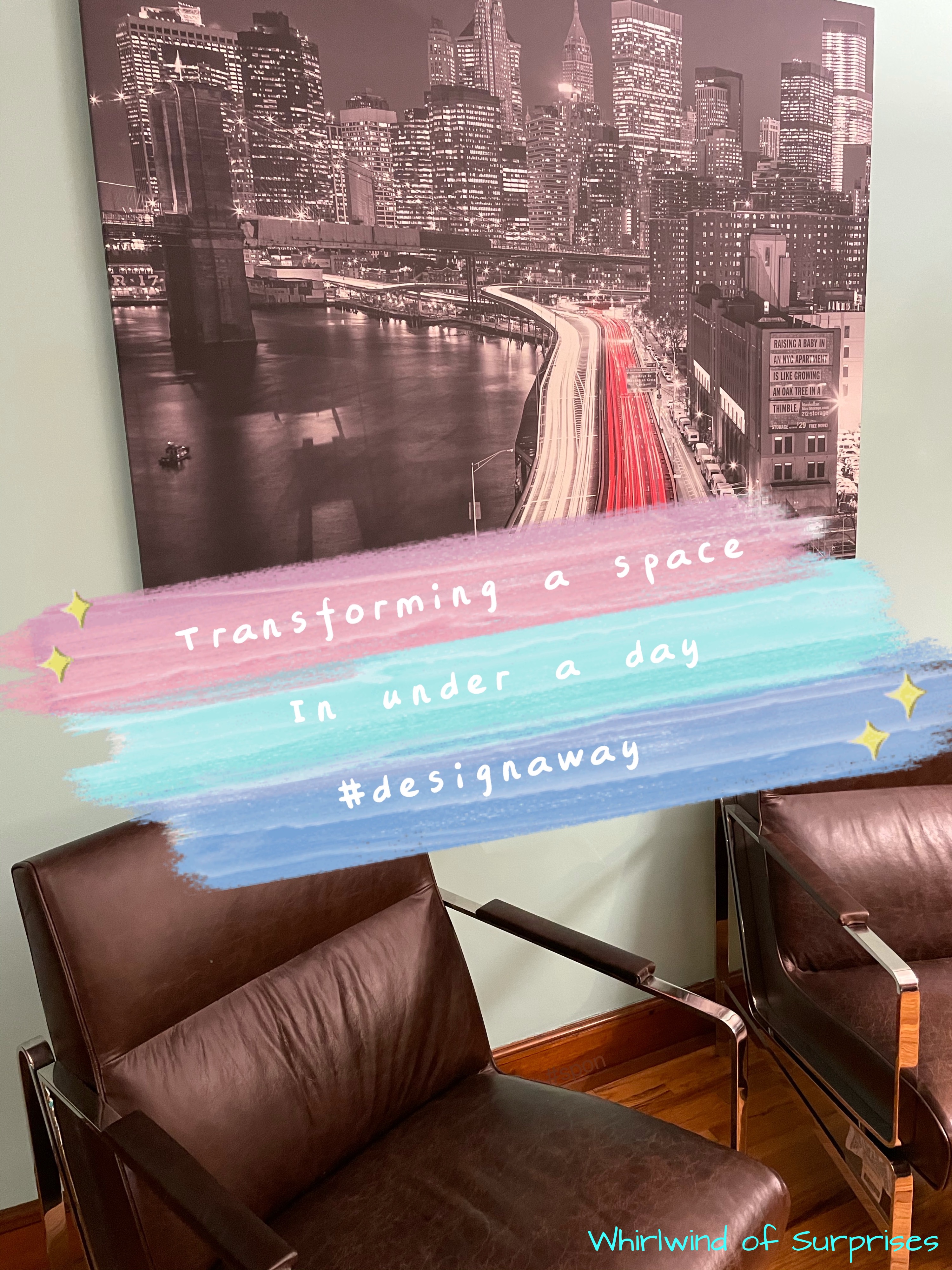 However, I don't always have the time for it. I found the perfect solution and I love the options that it opens up. Revamping your home can be as simple as a space or a room. Only take on as big of a project as you have time for. I hate leaving unfinished ends particularly when I have a preschooler running around. There are some really awesome ways you can spruce up a room which doesn't take very much time.
Interior Design: Tips for Freshening up a Space
1. Fresh coat of paint -This takes a little bit more work but can be done in a day. A color palatte change easily switches up the ambaiance of the home. For instance, I had this puke-like green paint on my living room and bedroom from the prior owners that was just driving me nuts. I ended up repainting to the gorgeous blue-green that you now see in the pictures below and gosh, the living room just feels so much more modern and fresh.




2. Furniture -Rearranging your furniture versus replacing. The cheaper option is of course, rearranging your furniture. Sometimes, new placements just brings a new feel to the setting.




3. Adding new wall decor

-This is by far sometimes the most challenging part in my thought process solely because I really don't like putting up new nails in the wall, making sure everything lines up and then choosing a design, picture, etc that really calls to everyone in the household. I have, however, found a solution to this at

Photowall

.

Photowall is this awesome site that allows you to create your own canvas, poster or use a premade wallpaper, canvas, or poster in your own preferred sizing. They allow you to create customizable art for your walls, on your own terms. They have so many different options and designs that we honestly had a hard time choosing what to put on our walls. We narrowed it down to our favorites and then still had a hard time choosing just one. We ended up with this beautiful

New York City Movement Canvas

that called to us as we've driven by it many times back in the days that we lived in New York. The stark black and white contrast with just a pop of red is just breathtakingly beautiful. Compounded by the awesome yet truthful quote on the storage center, it is just pure gold.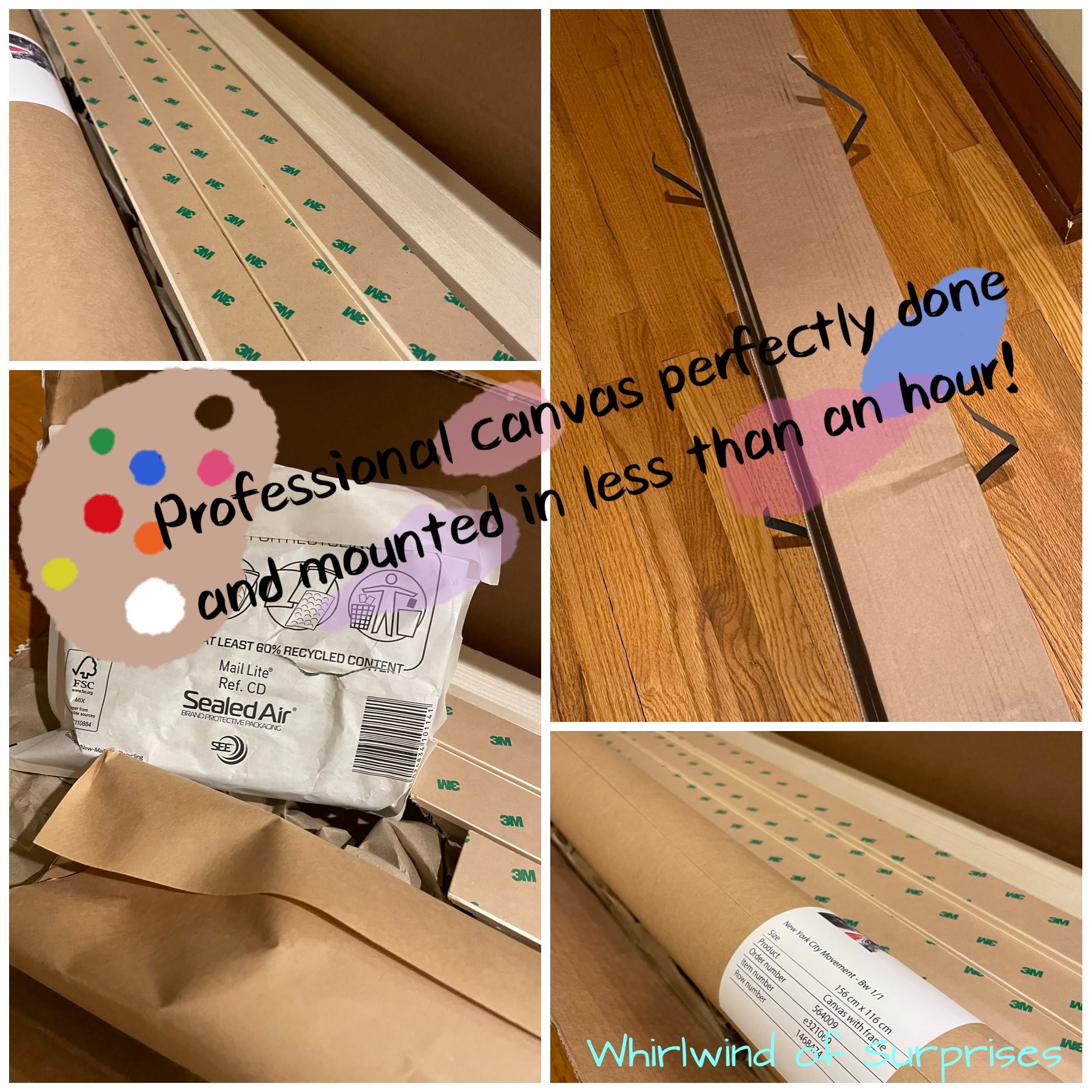 The beauty of
Photowall
isn't just in the sheer amounts of what is available, it's also in how everything gets shipped to you and the ease that it is to put it together. Even for a perfectionist like myself, the time really was quite minimal. Due to the holiday shipping craze, I believe I received the package after about a week from Sweden...yes Sweden so really relatively quick shipping considering. The box wasn't very big considering the canvas I ordered was 59" x 43". It came with the canvas neatly rolled up, 4 wood edges for you to put the canvas together, some corner hinges, screws, and a mounting bracket.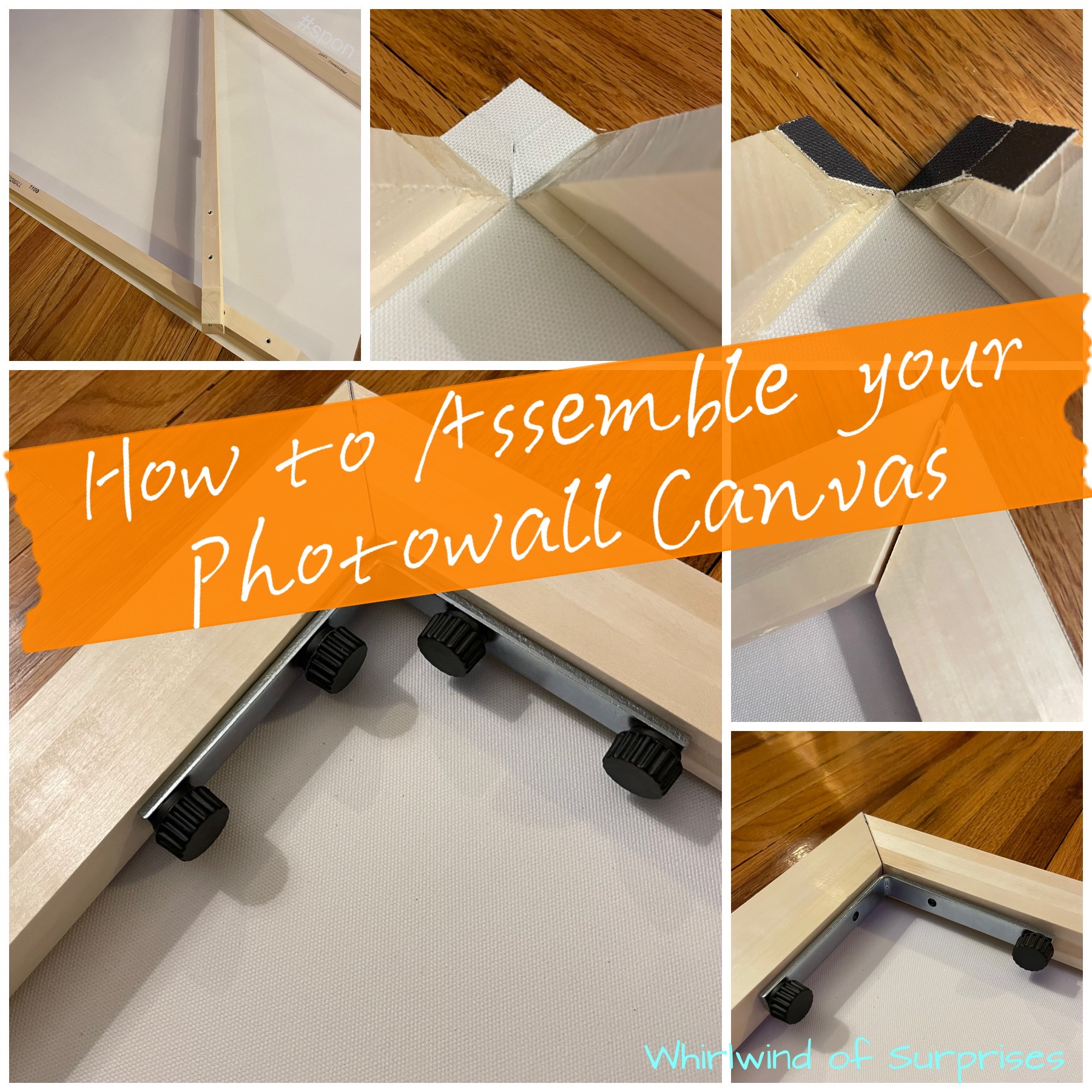 The whole unpacking to putting it together took my husband and I about 20 minutes. The process itself was simple. You mark from the edge approximately 1.2cm, line up the wooden frame, tear off the tape and stick it on. Then you fold each of the 4 wooden frame sides in to pull the canvas taut. The last part is placing the corner frames and screwing in the 4 screws on each side. Viola, you have a beautiful canvas, ready to mount on any wall.
We wanted to redesign our one of our living room spaces and this
easy-to-assemble Photowall canvas
was absolutely perfect. The putting it up and lining it up took me an additional half hour or so. Overall, this project took less than 2 hours and completely changed the feel of the space. What do you think?
Check out
Photowall
to change up your living spaces in just a few hours! Don't forget to use promo code
whirlwindofsurprises25
for an additional 25% off any Photowall product until Feb 10, 2021.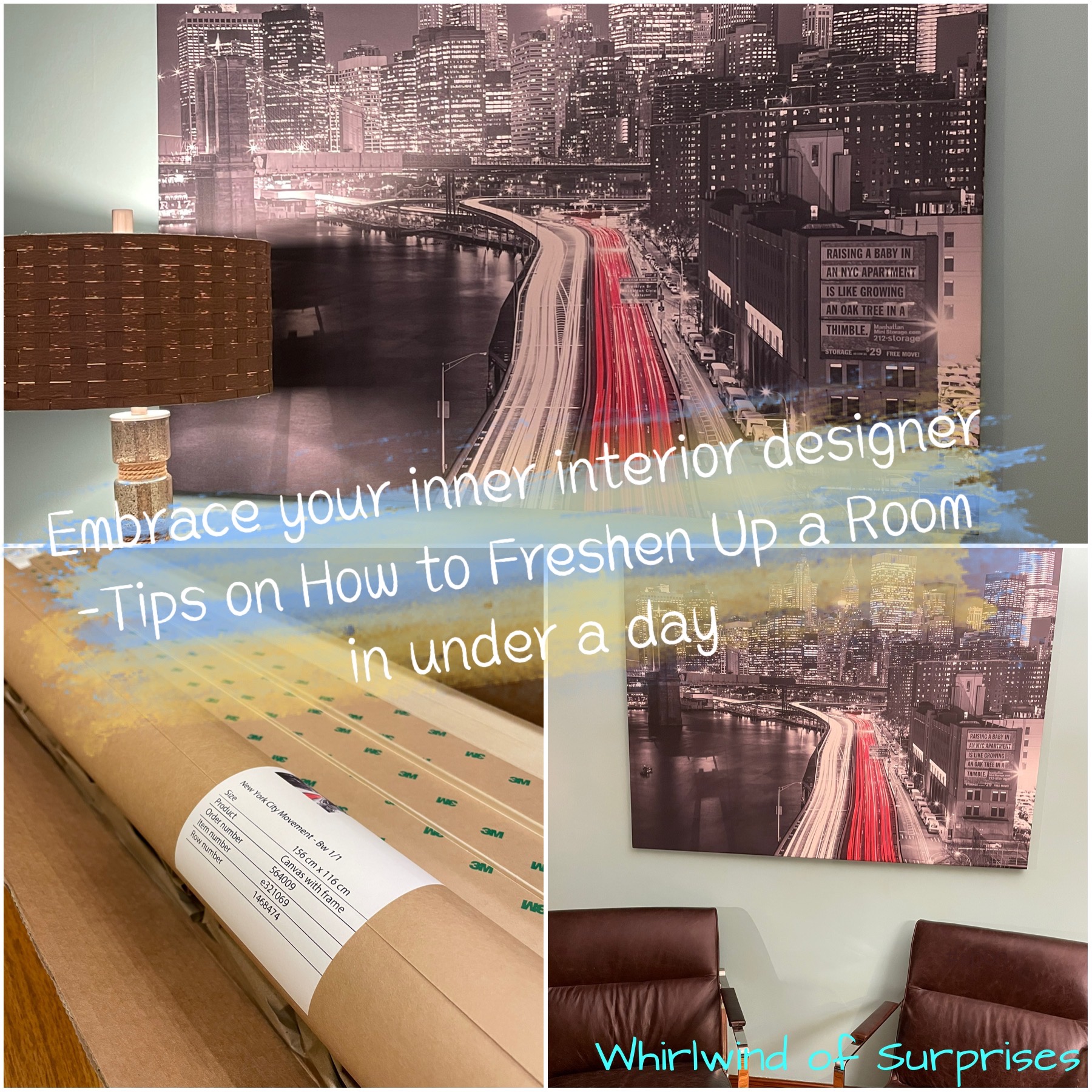 4. Clean up the clutter
- I am probably the worst at this and I definitely need to work on my clutter skills. A clutter-free room or space just looks so much better particularly when preschoolers are wrecking havoc.
Well, what are you waiting for? Go get started and freshen up your room or space now that you've got a 25% OFF promo code to Photowall!
Follow WOS:
@CinnyBBS
||
WOS on facebook
||
Pinterest
||
Instagram
Until next time,