Disclaimer
: No form of compensation was received. Opinions expressed belong to Whirlwind of Surprises and are NOT influenced in any way. Please view my full
disclosure, TOS, and privacy policy
. Please take the time to enter my other
giveaways
while you're here.
And so we start our journey with our favorite Hong Kong Michelin-rated eats. If you haven't heard yet, we've compiled a fantastic list of
affordable, family-friendly Michelin eats for Hong Kong
.
Why?
One, because we love to eat.
Two, we now have a child.
Three, I don't believe I should compromise my love of food just because we now have a kid.
Four, we love to travel!
Five, Great food at a great price? I'm definitely in.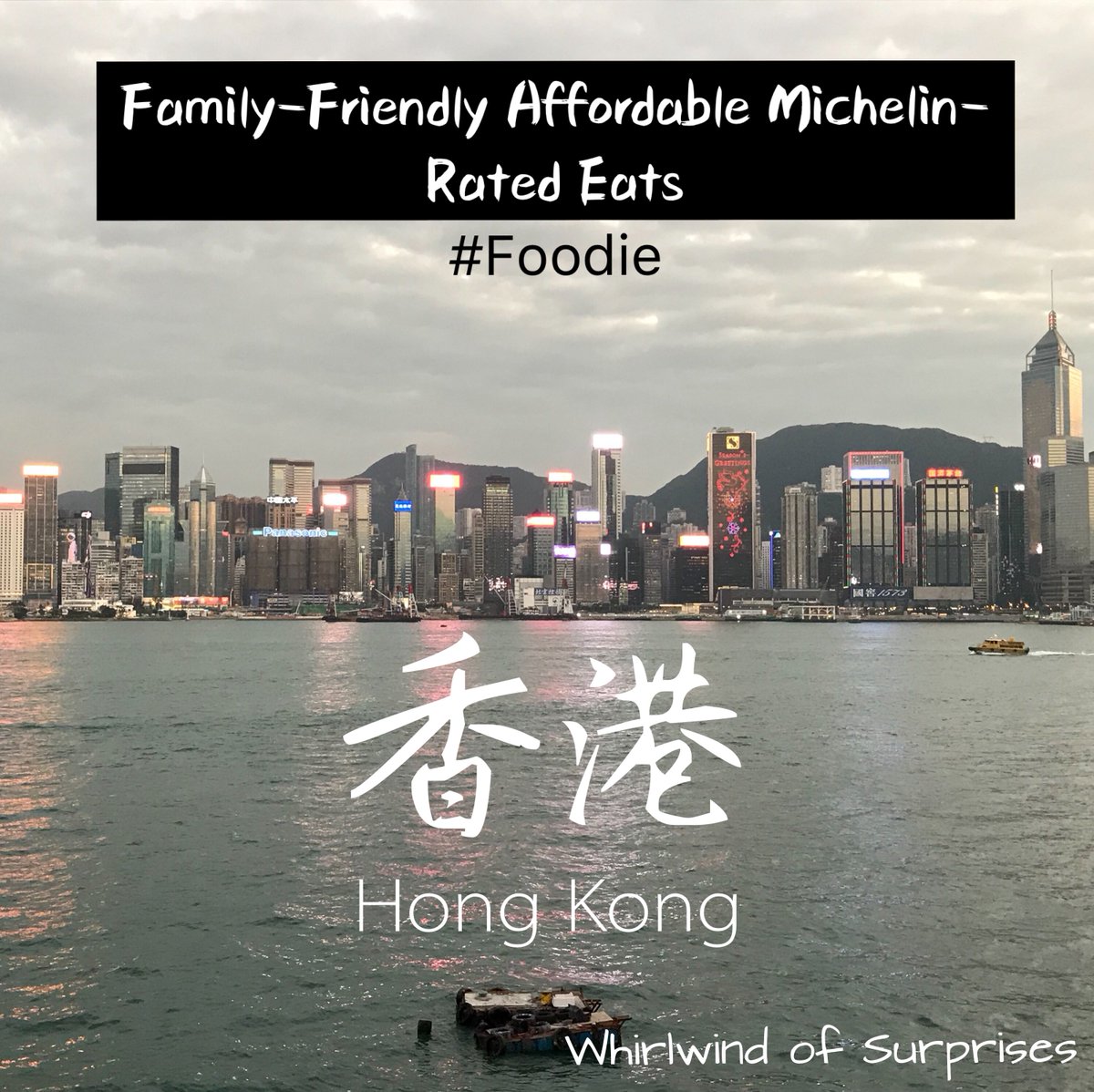 So to start with, we are going to highlight So Kee, categorized by Michelin as street food. To me though, it's dessert. This is not your typical dessert house with multiple choices. They specialize in 1 item only so there's not worry of trying to decide what the best item to order is. Mmmm...double-steamed egg white with milk -a delicious warm dessert that just melts in your mouth.
It is a relatively small family-owned shop with a limited indoor seating area. Seating under 20 indoors, it was certainly not enough space for our party of 9. However, we sat outdoors where they had set a table up for us and brought seats out. This is rather typical of Hong Kong street food fare and still comfortable given the mild temperatures.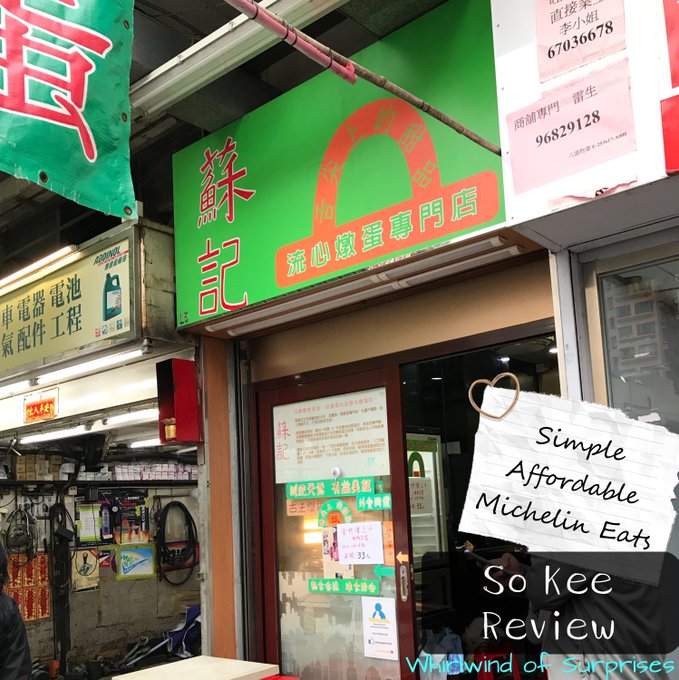 Run by a husband and wife duo, the orders are made fresh with each order and take about 20-30 minutes to steam. Hence, they certainly had some difficulties keeping up with the orders, especially with their new found fame of being listed in the Michelin guide with a ranking of The Plate. While we were there, the place was full and take out orders were coming in continuously. However, as each batch was made fresh to order, it is also guaranteed that you'll have your order straight off of the steamer. For my grandmother who loves cold desserts (yes -she absolutely loves ice cream!), this was unfortunate, as they did not serve anything chilled.
Given the recent hype, they have increased their price slightly to $33HKD per bowl. This works out to about $4USD, which really isn't bad.
The wait was also quite bearable as the owner is incredibly friendly and humble. The entire time, he'd be rushing back and forth, greeting customers and steaming bowls, yet apologizing for the delay and thanking us for our patience and coming. Definitely gives off the vibe of a humble, hard-working man.
The main feature: Double-steamed egg white with milk
Ahh...this is just heavenly. It is piping hot as it's fresh off the steamer, so take care to be cautious with children. However, the texture is soft and silken and I found myself polishing off mine and a bit extra in no time. Don't judge a book by it's cover. This dessert has always looked plain and simple but it is a staple in Chinese desserts and one that I could eat day in and day out!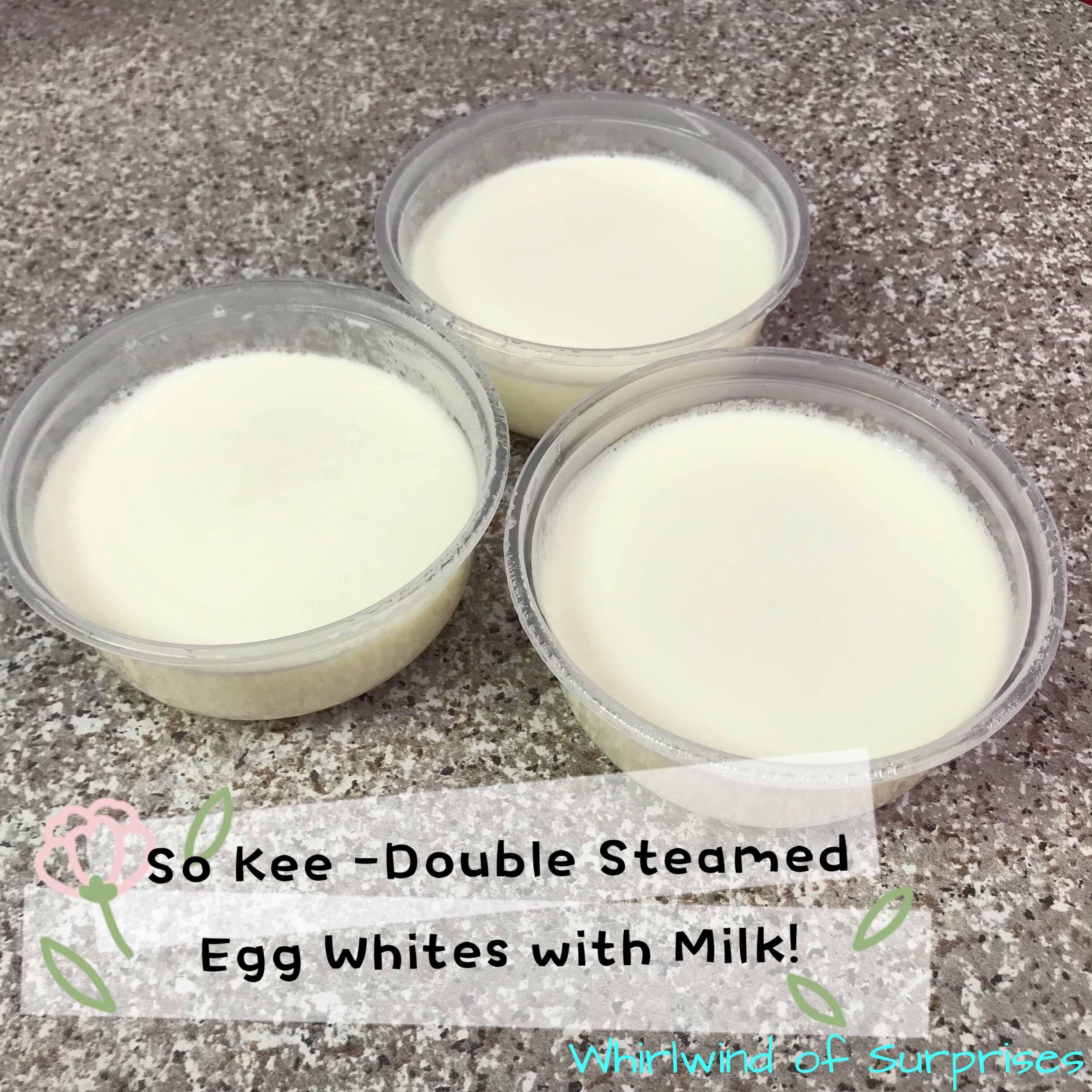 Getting there:
Yuen Long is a bit out of main Hong Kong. We went there on our way back from T-Park, which is an energy transformation center. However, it is still a hike from the HK Metro. Easy walk with the stroller given the ramps. I believe it took us about 10 minutes to get there from the station and again to get back.
In short:
The Plate
i.e. Notably good food.
So Kee
Location: Yuen Long / 元朗
Address: Shop 15, GF, Block A, Ho Shun Yee Building, 9 Fung Yau Street East, Yuen Long, Hong Kong
Price: Less than 200 HKD
Type of Food: Street Food
Check out more of our reviewed tried and tested
Family-Friendly Hong Kong Michelin Eats
.
Follow WOS:
@CinnyBBS
||
WOS on facebook
||
Pinterest
||
Instagram
Until next time,