Disclaimer
: No form of compensation was received. Opinions expressed belong to Whirlwind of Surprises and are NOT influenced in any way. Please view my full
disclosure, TOS, and privacy policy
. Please take the time to enter my other
giveaways
while you're here.
Welcome and thank you for joining us on our travel Foodie tour of Hong Kong. We visited many
affordable family-friendly Michelin-rated restaurants in Hong Kong
so that if you ever plan to travel with your kids, you know where to go!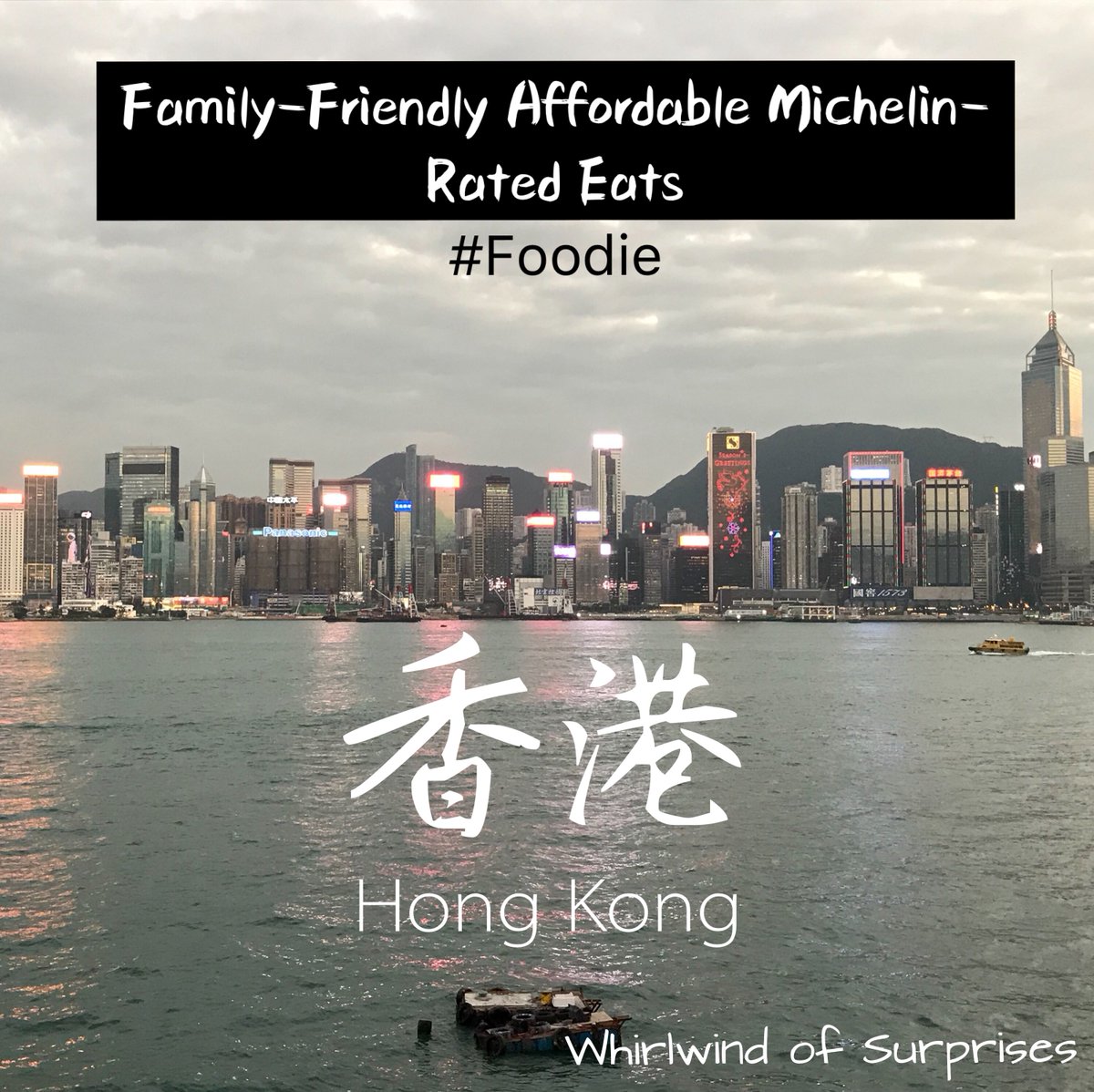 Have you ever tried traditional Cantonese noodle and congees? They're another basic and yet another one of my favorites. Good Hope Noodle has a Michelin Ranking of Bib Gourmand and is also very reasonably priced. It is relatively easy to find and honestly, does not have the crazy wait lines and reservation hang ups that most Michelin-rated restaurants have.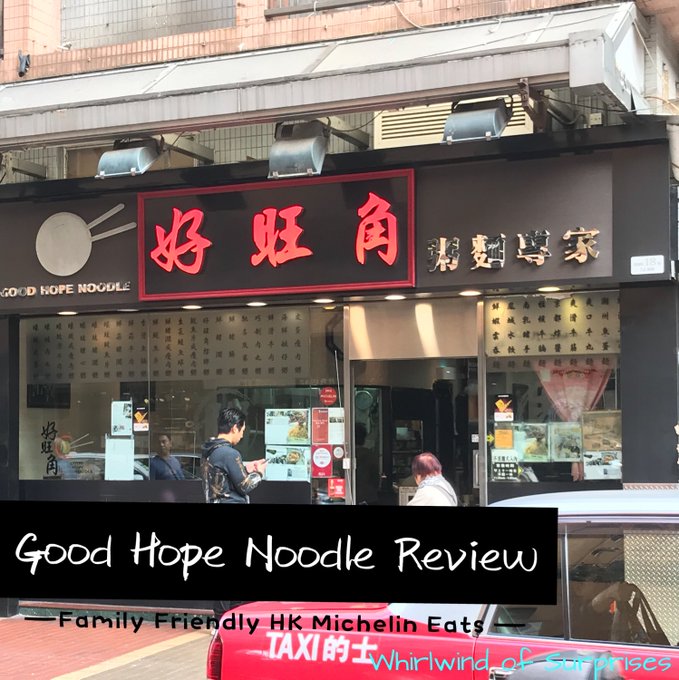 Good Hope Noodle was fantastic in terms of wait time. Being casual fare, there was no wait time whatsoever when we walked in off the street. We were seated immediately. They gave us a booth right by the window of the kitchen so we could watch what was being cooked. This was a bonus for our son who loved to watch the chefs cook behind us. Plus, they get bonus points since the chefs would engage him through the glass window. Furthermore, as you meander your way through Mong Kok to get there, there's so many great street food eats to snack on plus sights to see on Fa Yuen Street itself. Mong Kok has always been a center of activity!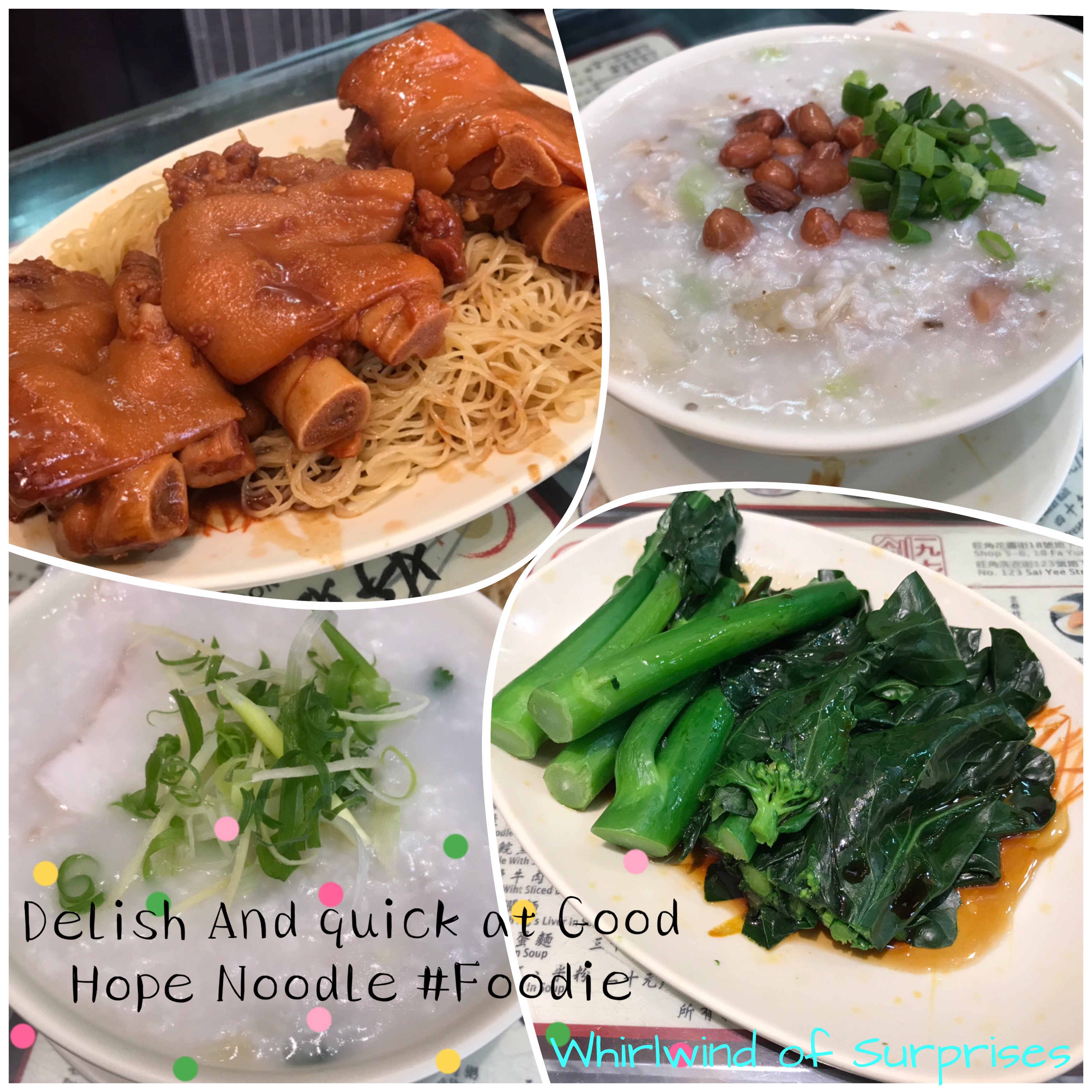 Dishes range from $21HKD to $61HKD (about $2.70-$7.80USD) and are well worth the price. Portions are reasonably sized and I will forewarn you that my husband is a really really good eater. So we had 2 congees, a noodle, and vegetables. There is also a set menu for bigger eaters. The congee was the perfect consistency and served piping hot. If you're feeling adventurous, get the Braised Noodle with Stewed Pig's Feet. I know what you're thinking... Come on, be a little adventurous! Asians eat this stuff all the time; it unfortunately is only available in some of the bigger Asian hubs in North America.
The menu is traveler friendly, being written in English and Chinese along with some simple images to depict what you'll be ordering. Food arrived quickly and fresh...honestly, the best way to have it! If you're looking for a quick in-and-out place to eat that's delicious and hot, Good Hope Noodle in Mong Kok is the way to go.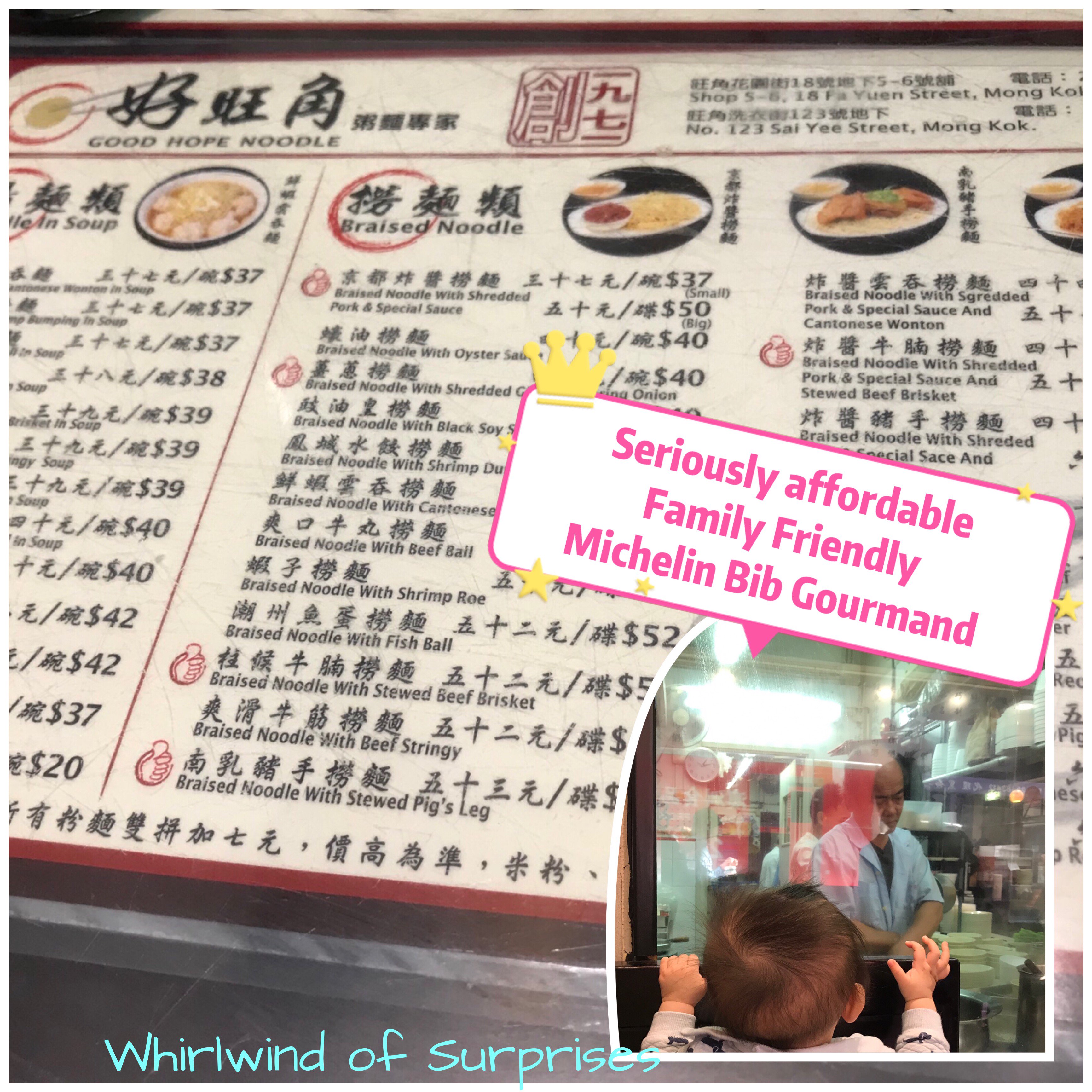 Bib-gourmand
Good Hope Noodle (Fa Yuen Street)
Location: Mong Kok / 旺角
Address: 18 Fa Yuen Street, Mong Kok, Hong Kong
Price: Less than 200 HKD
Type of Food: Noodles and congee
Check out more of our reviewed tried and tested
Family-Friendly Hong Kong Michelin Eats
.
Follow WOS:
@CinnyBBS
||
WOS on facebook
||
Pinterest
||
Instagram
Until next time,