Disclaimer
: The product/s mentioned below have been provided for the purposes of this review. No other form of compensation was received. Opinions expressed belong to Whirlwind of Surprises and are NOT influenced in any way. Please view my full
disclosure, TOS, and privacy policy
. Please take the time to enter my other
giveaways
while you're here.
It's the Addams Family! Gosh, with the new movie in theaters, it sure brings back good, old memories. The quirky yet endearing family that we all grew to love as kids is back! Walk down memory lane this Halloween with The Addams Family and The Addams Family Values two-movie Blu-ray collection. I remember watching these so many years ago. What do you remember about it? Read on for the synopsis, review and ideas for a family-friendly Halloween party.
THE ADDAMS FAMILY (1991) Synopsis (PG-13)
When long-lost Uncle Fester (Christopher Lloyd) reappears after 25 years in the Bermuda Triangle, Gomez (Raul Julia) and Morticia (Anjelica Huston) plan a celebration to wake the dead. But Wednesday (Christina Ricci) barely has time to warm up her electric chair before Thing points out Fester's uncommonly "normal" behavior. Could this Fester be a fake, part of an evil scheme to raid the Addams fortune?
ADDAMS FAMILY VALUES (1993) Synopsis (PG-13)
It's love at first fright when Gomez (Raul Julia) and Morticia (Anjelica Huston) welcome a new addition to the Addams household -- Pubert, their soft, cuddly, mustachioed baby boy. As Fester (Christopher Lloyd) falls hard for voluptuous nanny Debbie Jilinksy (Joan Cusack), Wednesday (Christina Ricci) and Pugsley (Jimmy Workman) discover she's a black-widow murderess who plans to add Fester to her collection of dead husbands.
Make it an Addams Family Halloween week with your family.
1) Gather the items as you seen in our "Addams Family Halloween costume starter kits" as in the picture below. The Addams Family two-movie Blu-ray collection, black and white face paint, red lipstick and nail polish, a bald cap, a finger trap, and a child or infant paste-on mustache!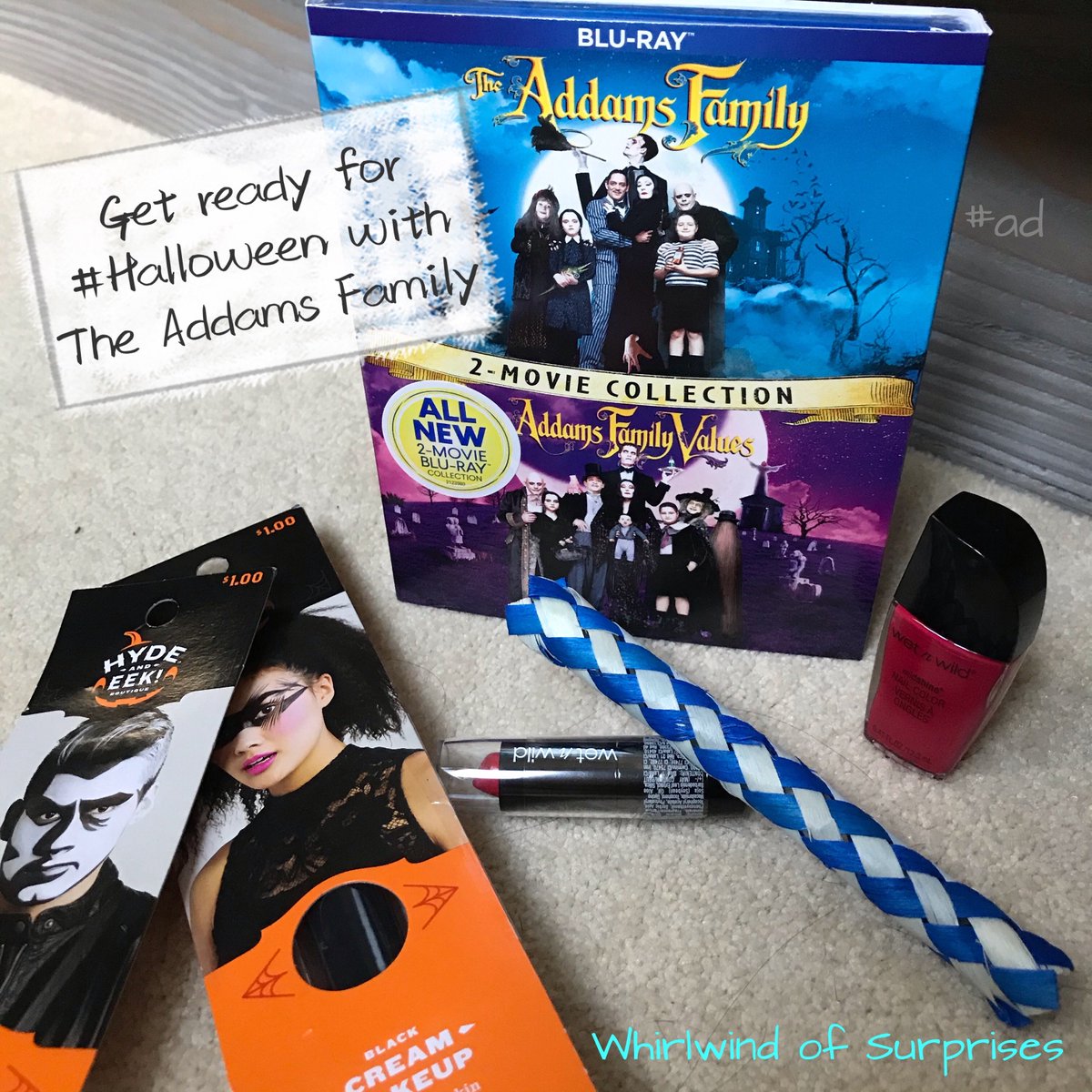 2) Choose your character and utilize the items to create your character.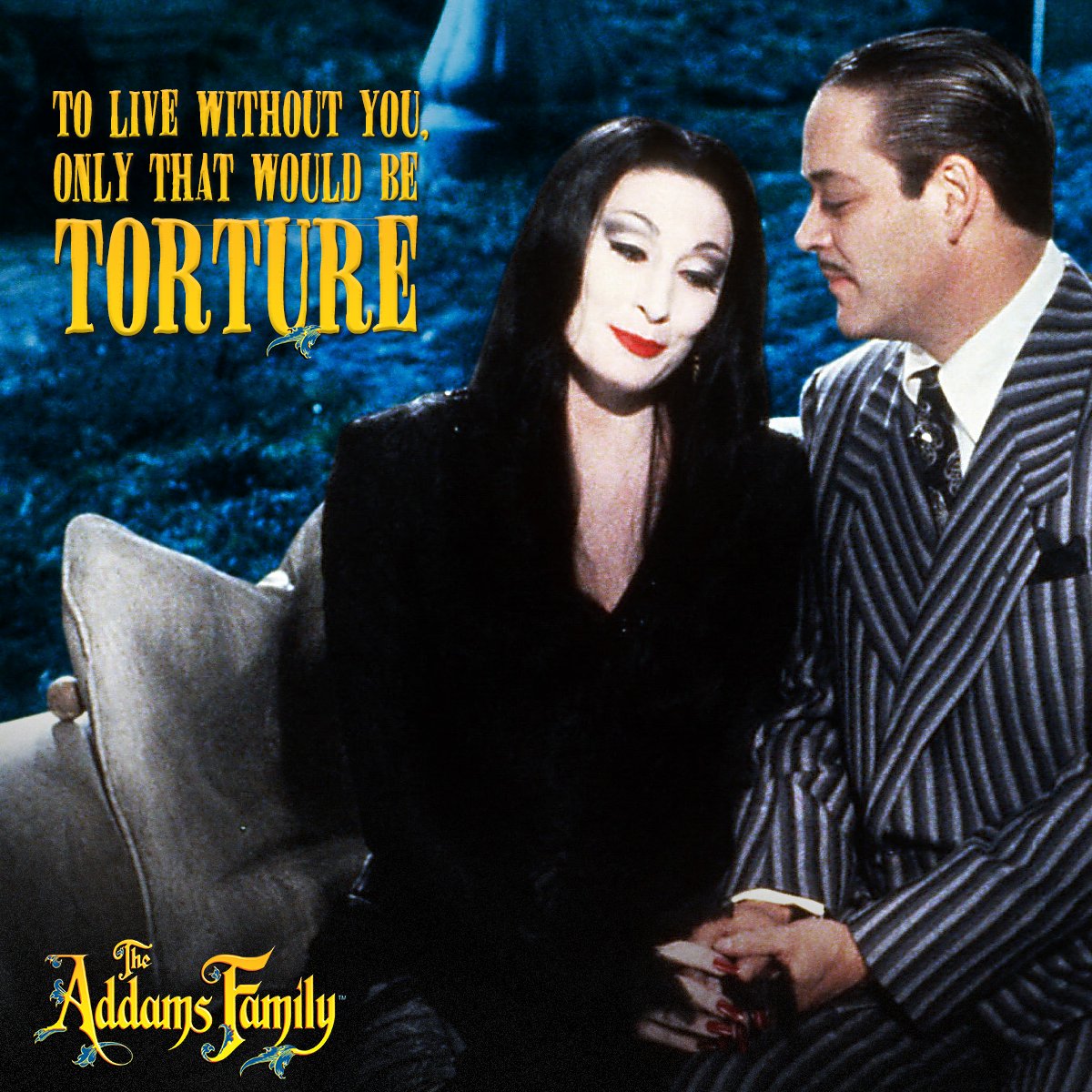 3) Create festive Halloween-themed snacks and drinks. Snicker bars with pretzels as legs make for good cute spiders for example. Want a healthier option? Consider yogurt in clear cups with crushed raspberries as "blood and guts" and gummy worms.
4) Sit back and enjoy a binge evening or weekend of Addams Family movies! Start with The Addams Family and let the spooky humor begin! It's all about when Uncle Fester joins the family. The sequel Addams Family Values welcomes a new baby into the family and a questionable nanny. These are such classic films I watched while growing up and despite the genre...of somewhat scary movies. I was never scared of the Addams Family movies because they had a good touch of humor, adventure and mischief!
5) Most of all, enjoy that family time as these movies remind us that no matter what individual or family quirks we may have, things are better faced together as a family.
What do you remember most about the Addams Family?
Follow WOS:
@CinnyBBS
||
WOS on facebook
||
Pinterest
||
Instagram
Until next time,