Novica
, a bold and revolutionary way of decor that brings items from all over the world directly from the unique craftsman to you. When I first heard of Novica, I thought, "what a wonderful idea!" Novica brings to the internet various unique and handmade items, whether it be decorations, jewellery, apparel such as
women's robes
and
sarongs
, furniture, linen, masks and paintings from the Andes, Brazil, Thailand, Central America, and so many more places. Novica also serves to be the platform for which they can be fairly compensated for their work. Amazingly fair, Novica does not charge the artists a fee to place their items for sale and the artists also name their own price. If you take a read on some of the artist's biographies, it was heartwarming to know that they went from a life of mild sales and a difficult life to a more comfortable one with sustained sales through a worldwide market.
As I browsed through their availability of items, I noticed that there was always a limited supply because each and every item is created to perfection before the artist or artisan moves onto the next piece. Its very admirable and I love the idea of owning something unique, which is basically a guarantee when it comes to handmade items. I was given a $35 gift certificate to purchase something for my dad for Father's Day. It was a really hard choice! I personally adore cuff links! However, my dad loves chess and I found this adorable set (
Wood Chess Set, 'Mind Game'
) just for him. Beautifully carved out in wood, with a velvet lined drawer to store the chess pieces when not being used, I just couldn't resist it. This set is from India and made by an artist named Khyali Ram who started a small workshop with his brother-in-law and sold his chess sets locally.
When I received the item, all wrapped up in the gift wrap, it was so gorgeous! I didn't have the heart to open it before he could. Luckily, my family are visiting this week. So, I didn't have to ruin the wrapping. After the wrapping was torn off, a gorgeous, beautifully crafted chess set was revealed and it was made of such smooth texture that it was hard for me to believe that it was hand made. It goes to show how much effort is put into each and every piece of art they create!
Check out
NOVICA Live
if you are interested in hosting your own party for NOVICA products and earn free jewellery and half priced gifts.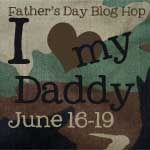 Buy It:
Browse through the amazing selection of hand-crafted items from all over the world at
NOVICA
.
Win It:
One lucky Whirlwind of Surprises reader is going to win a $35 Gift Certificate to NOVICA as part of the Father's Day Blog Hop Giveaway Event with over $250 worth in prizes! Make it easier on yourself later by visiting and liking
Novica on Facebook and folllowing
@Novica now.
Disclaimer: The product/s mentioned above have been provided via a $35 Gift Certificate from NOVICA for the purposes of this review. Opinions expressed belong to Whirlwind of Surprises and are NOT influenced in any way. Please view my full
disclosure
.
Like what you see? Follow me on GFC and
twitter (@CinnyBBS)
to get the latest updates. Like us on
facebook
or join us through
Network Blogs
. Leave me a comment if you'd like me to follow back on any of these.