Disclaimer
: The product/s mentioned below have been provided for the purposes of this review. No other form of compensation was received. Opinions expressed belong to Whirlwind of Surprises and are NOT influenced in any way. Please view my full
disclosure, TOS, and privacy policy
. Please take the time to enter my other
giveaways
while you're here.
I think this has been a hard year for everyone regardless of what you do, who you are. With a pandemic ravaging the world, it is more important now than ever to realize that we are just a person that can have significant impacts on so many others. Every choice we make has the potential to affect someone else. What I think we can all agree on though is that we all need a healthy dose of cheer. I never realized how much entertainment and movies really did that for me. Laughter is certainly the best medicine and Disney+ delivers it in their newest comedy, Godmothered. Read on for our spoiler-free review.
I never thought I would ever have to say that I miss the close interactions with family and friends and the ability to see and visit them when I want. Funny how when you can't do what you want, it becomes that much more precious.
Godmothered is the newest holiday comedy release on Disney+, set to release on Friday, December 4th.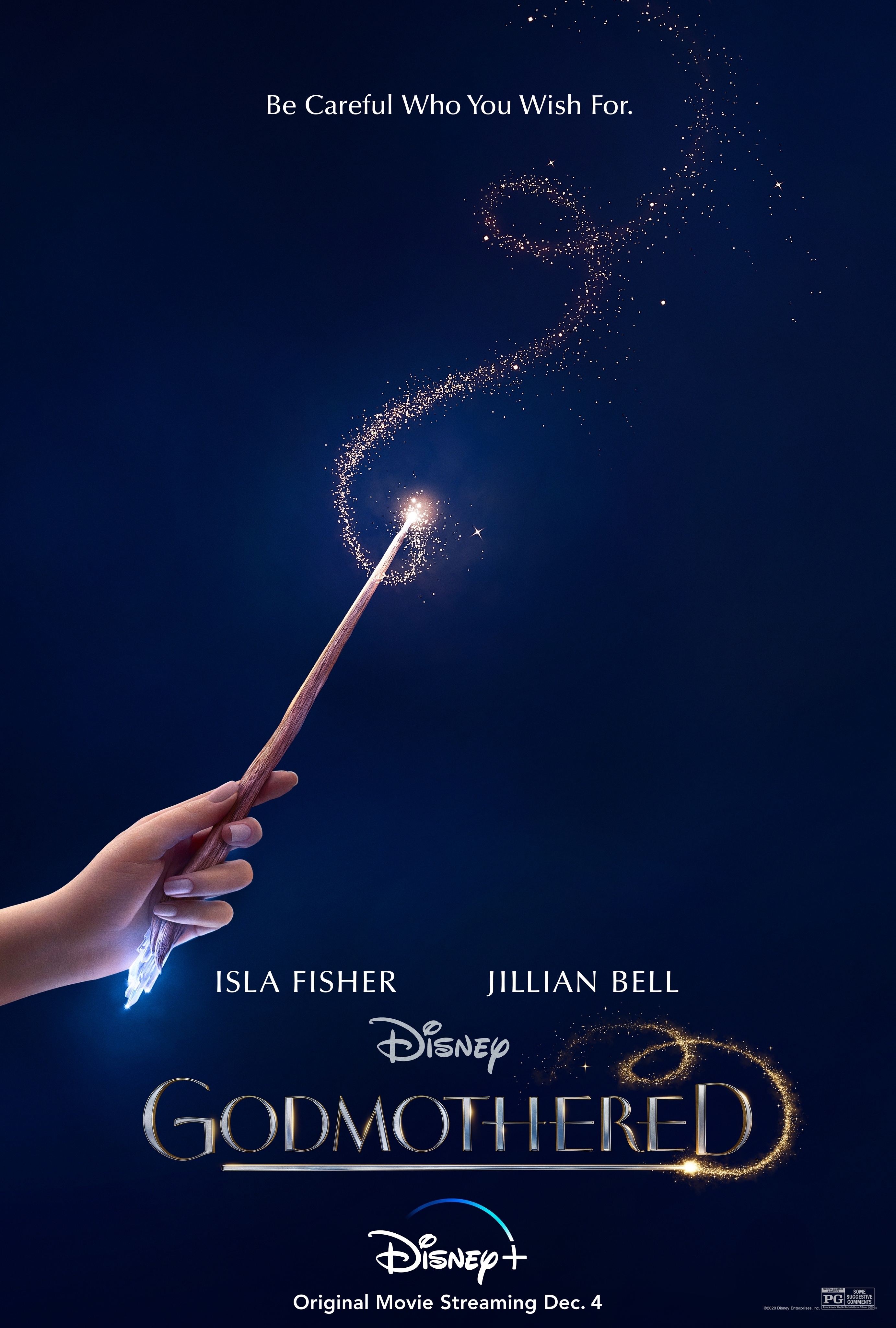 Photo Credit: Disney

Synopsis:
Set at Christmas time, "Godmothered" is a comedy about Eleanor, a young, inexperienced fairy godmother-in-training (Jillian Bell) who upon hearing that her chosen profession is facing extinction, decides to show the world that people still need fairy godmothers. Finding a mislaid letter from a 10-year-old girl in distress, Eleanor tracks her down and discovers that the girl, Mackenzie, is now a 40-year-old single mom (Isla Fisher) working at a news station in Boston. Having lost her husband several years earlier, Mackenzie has all but given up on the idea of "Happily Ever After," but Eleanor is bound and determined to give Mackenzie a happiness makeover, whether she likes it or not.
I have to admit, I really looked forward to this. Godmothered certainly did not disappoint nor did their soundtrack for the movie! Our family was engaged in the movie throughout, laughing and chuckling. Jillian Bell does a great job at playing a naive, clueless fairy godmother-in-training, which is quite hilarious. Isla Fisher's character just needed a push in the right direction, as we all do sometimes, to open our eyes to what's already there. The adorable antics both by human and magicked animals (Jerry the raccoon) alike were amusing and kept my toddler entranced. He loved the silly slipping and sliding, home keeping animals, and of course, the viral moments.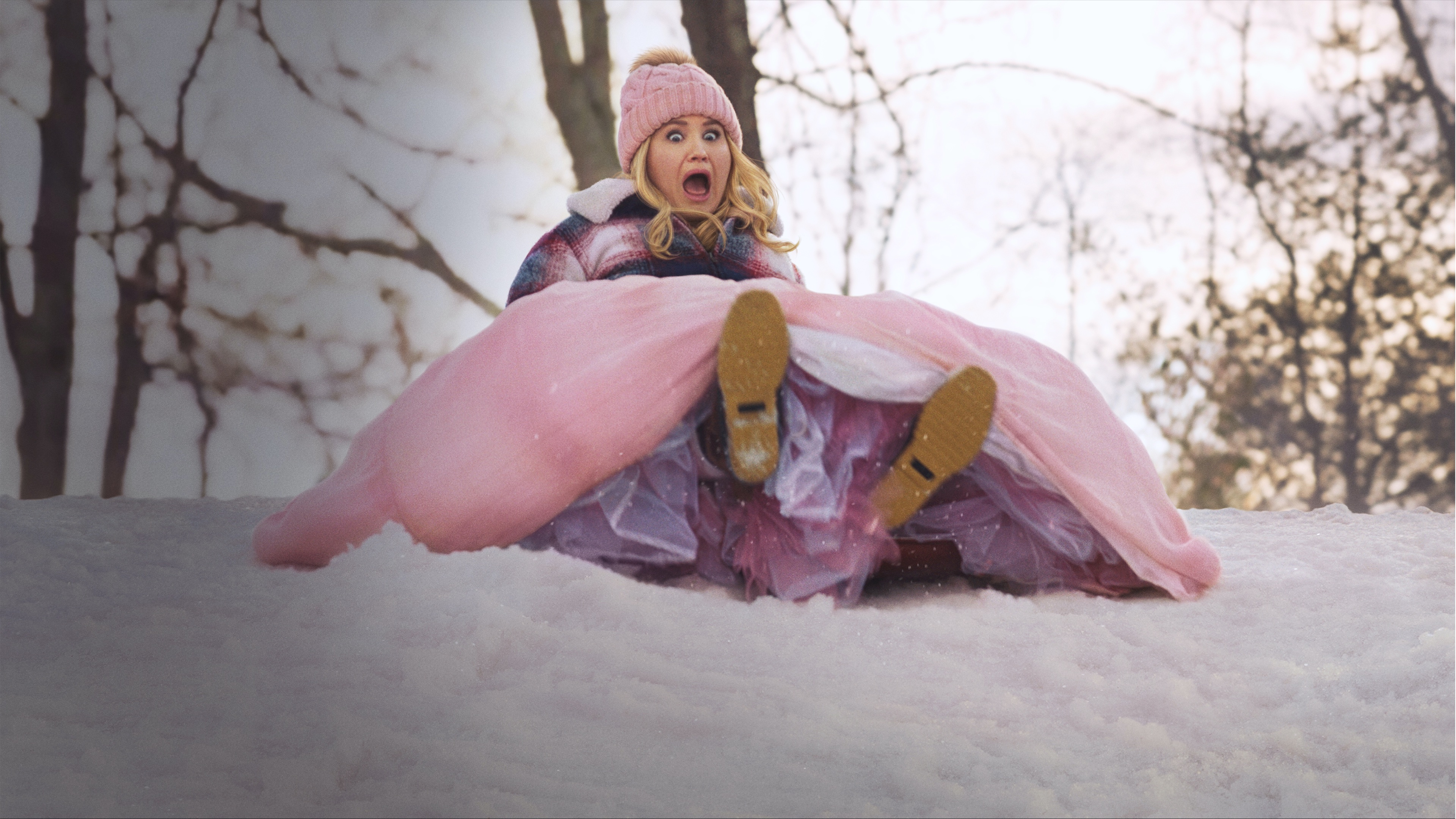 Photo Credit: Disney

The moral of the story though can be transferred to real life and a lesson that we would all do well to remember. True love comes in all shapes, types, and sizes. We cannot try to fit everyone into stereotypical molds and when we open our hearts to acceptance of others and differences, that is when we truly flourish.
In a time that seems sullen and dark, the holiday cheer, musical and magic moments of Godmothered is just what we need. Godmothered is a true burst of joy and perfect as a family-friendly movie for the holidays.
Check it out on
Disney+
on Friday, December 4th! Disney+ is the dedicated streaming home for movies and shoes from Disney, Pixar, marvel, Star Wars, National Geographic and more. Disney+ is $6.99/month or $69.99/year.
Follow WOS:
@CinnyBBS
||
WOS on facebook
||
Pinterest
||
Instagram