Disclaimer
: The product/s mentioned below have been provided for the purposes of this review. No other form of compensation was received. Opinions expressed belong to Whirlwind of Surprises and are NOT influenced in any way. Please view my full
disclosure, TOS, and privacy policy
. Please take the time to enter my other
giveaways
while you're here.
I love sharing new books with my son as he starts to explore his surroundings. At this point, he may not understand everything, however his hands are always busy and his eyes ever so observant. This is exactly why reading to him and exploring books and words are so important for his development. Out of our newest picks, we definitely have a favorite!
For our younger crowd, we have a new interactive classic Sesame Street book with Grover and Elmo. Sesame Street: Another Monster at the End of This Book: An Interactive Adventure (Hardcover $14.99), geared towards children ages 3-5, however honestly, it's such a fun read that we read it all the time to our son. There's all sorts of tabs, flip ups, sliders and interactive elements that keep kids engaged in reading and turning to the next page.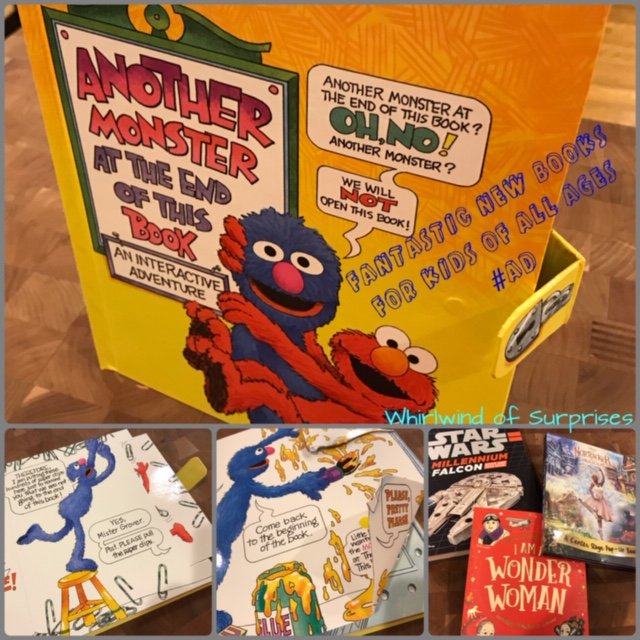 For our slightly older children ages 6-8, Disney The Nutcracker and the Four Realms: A Center Stage Pop-Up Book from Studio Fun International (Hardcover $12.99; Ages 6-8) is a great book to go along with the new movie. I love how the ballerina is able to dance through the pages of the book.
For our SciFi crew, there's...are you ready for this? The Millennium Falcon! Filled with fun puzzles and the ability to build your very own Millennium Falcom, Star Wars fans will absolutely love this piece. Appropriate for ages 6-8, or die-hard Star Wars fans or parents who "very much enjoy building it with their kids", it is very reasonably priced at $10.99. Join Han and Chewbacca on an adventure and the best thing about the kit? No glue needed so not even a need to worry about a mess.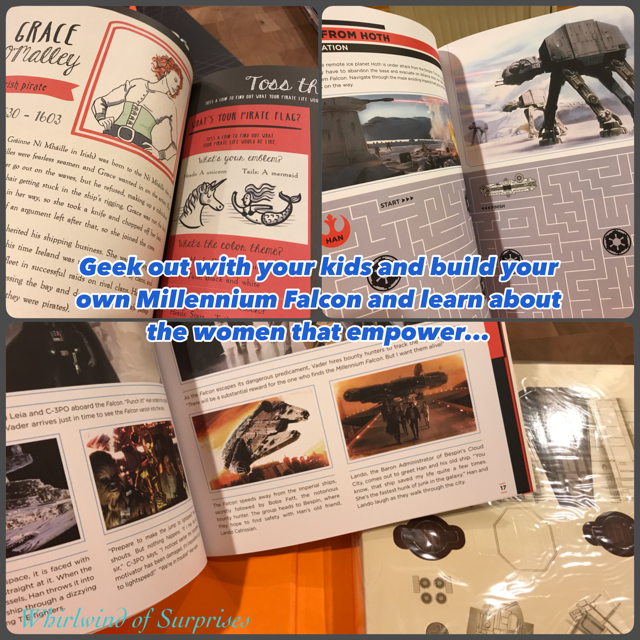 I am all for empowerment and girl power and that is exactly what I Am a Wonder Woman by Ellen Bailey (Paperback $14.99) is about. This book looks at the various influential women in history throughout the times and is suited for ages 9-11. It is one I will have to share with my nieces as it is awe-inspiring to see the women who were able to bring about change and develop the STEM world amongst others.
Reading is such an important part of childhood development and I remember cozying up to read in my childhood. To this day, I love reading as a form of relaxation. Do you have a favorite book?
Follow WOS:
Google+
||
GFC
||
@CinnyBBS
||
WOS on facebook
||
Pinterest
||
Instagram
Until next time,