Disclaimer
: The product/s mentioned below have been provided for the purposes of this review. No other form of compensation was received. Opinions expressed belong to Whirlwind of Surprises and are NOT influenced in any way. Please view my full
disclosure, TOS, and privacy policy
. Please take the time to enter my other
giveaways
while you're here.
In our current times when there is so much conflict and pain, I find it beautiful to read on news and events that warms the heart. For example, Otis bringing himself a bag of dog food in the aftermath of Hurricane Harvey. The countless volunteers that are helping plan relief efforts for the aftermath of Hurricane Irma. It is just as important in these times where we have feelings of doom and sadness that we have to stay strong and focus on the positives as well. I was approached by RevitaLash® with regards to their product, however what I did not know at the time, was the story behind their beautiful and meaningful start that warms a romantic's heart.
RevitaLash® was developed by Michael Brinkenhoff, M.D., a man hoping to make his wife, Gayle, feel special and beautiful as she was recovering from metastatic breast cancer treatments. Gayle's chemotherapy treatments had left her once-beautiful eyelashes fragile, sparse and thin so Dr. Brinkenhoff, an ophthalmologist, decided he'd use his years of expertise and work on a formulation that would allow for a renewed vitality to his wife's eyelashes. RevitaLash® was subsequently born and now available for both men and women everywhere.
Let's be honest here, how is it fair that some guys have longer natural eye lashes than us women?! My husband is one of those lucky fellows but of course, it matters not to him that his lashes are long and beautiful. Cosmetic companies have tried for years to perfect that perfect eye look and some have risen to the occasion. I love the background story to RevitaLash®, isn't it just so romantic?
I was sent the Volumizing Primer and Defining Liner to review and now my lashes can rival his!
The purpose of the RevitaLash® Volumizing Primer is many. The primer conditions, smooths and protects your eyelashes while saturating with a color intensity and definition. It also serves to separate and tame rogue eyelashes. I adore the Indigo Blue shade that helps to brighten the eyes and helps to ensure even mascara application. The primer helps to extend the longevity of mascara and in my case, less smudging! The primer was relatively easy to use and helped to open up the look of my eyes when used with the Defining Liner.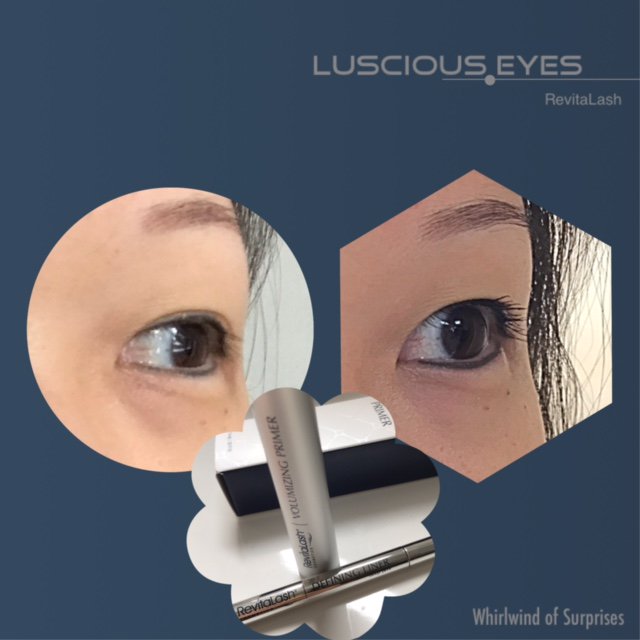 The RevitaLash® Cosmetics Defining Liner is rich in color and resists smudging. The lovely part of it is that it also conditions the skin for a smooth, gentle application. There was no tugging on the sensitive skin of my eyelids or under my eyes, it glided on neatly and smoothly. The two ends of the Liner consist of a built in sharpener that helps to allow for a a more precise application and a smudger side to provide a softer look. My only difficulty with this liner is that despite the ability for precise application, I still had a difficult time attempting to draw a thin line. The smudger, thankfully, was able to smooth the look out with ease, making the look more complete and well-polished.
Both products are hypoallergenic, non-irritating, dermatologist and ophthalmologist reviewed. Personally, I love a more natural look, and I think RevitaLash® delivers it. My eyes appear wider and brighter with a few simple brushes and doesn't look overdone whatsoever!
Besides having great products, there are other components of eye care that are ever so important.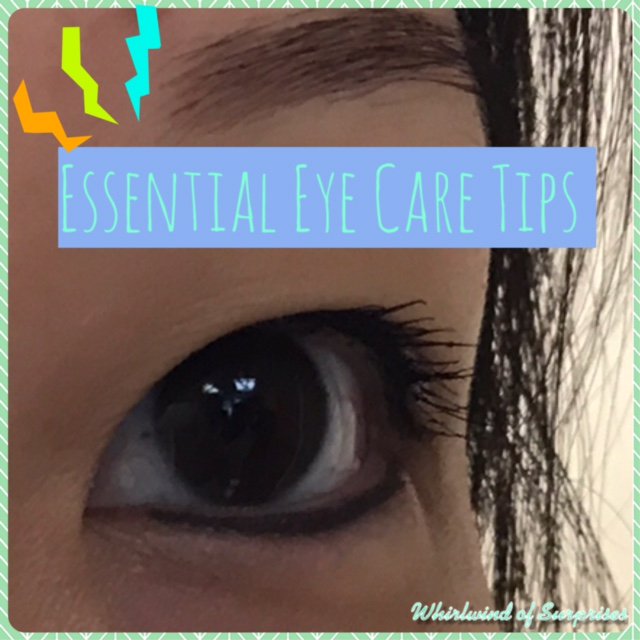 5 Essential Eye Care Tips
1) Make sure you're using a daily eye cream. The eyelids are a fairly sensitive area and thus, typical face creams aren't good enough for the eyelid area.
2) The skin around the eye is more delicate thus when putting on eye cream, you should use your ring finger to lightly pad the lower and upper eyelids.
3) If you have puffy eyes, placing your eye cream in the fridge overnight prior to using it in the morning helps to decrease some of that puffiness that some of us get from allergies or a poor night's sleep.
4) Use hypoallergenic make up and make up removers that will be gentle on your skin.
5) Get enough sleep! Sleep is an important part of preventing the development of panda eyes.
What are tips and tricks do you have to keep your eyes healthy?
RevitaLash® Site
-The RevitaLash® Cosmetics Defining Liner retails for $28 and the The RevitaLash® Cosmetics Volumizing Primer retails for $24.
Follow WOS:
Google+
||
GFC
||
@CinnyBBS
||
WOS on facebook
||
Pinterest
||
Instagram
Until next time,