Disclaimer
: The product/s mentioned below have been provided for the purposes of this review. This post is sponsored by North Fetch, PetSmart Canada and the BlogPaws Professional Pet Blogger Network. I am being compensated for helping spread the word about North Fetch at PetSmart Canada, but Whirlwind of Surprises only shares information we feel is relevant to our readers. North Fetch and PetSmart Canada are not responsible for the content of this article. Opinions expressed belong to Whirlwind of Surprises and are NOT influenced in any way. Please view my full
disclosure, TOS, and privacy policy
. Please take the time to enter my other
giveaways
while you're here.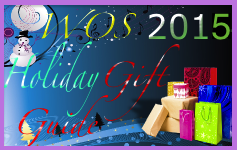 Brrr...it is chilly out! The snow is falling and it is almost Christmas. Every month I find myself wondering...where did that last month ago. I tend to be a bundler and proudly sport my layers like the Michelin man. JR and BabyPom, as you might remember, have very different concepts regarding clothing. BabyPom loves any type of clothing, however with his double coat, he tends to stay warmer. JR, though she typically despises clothing, is the one that hates the cold and getting wet. The winter season is especially tough on them and all pets in general. How do you and your pets cope? Here are
5 Tips that will help keep your pets healthy and warm
over the winter season.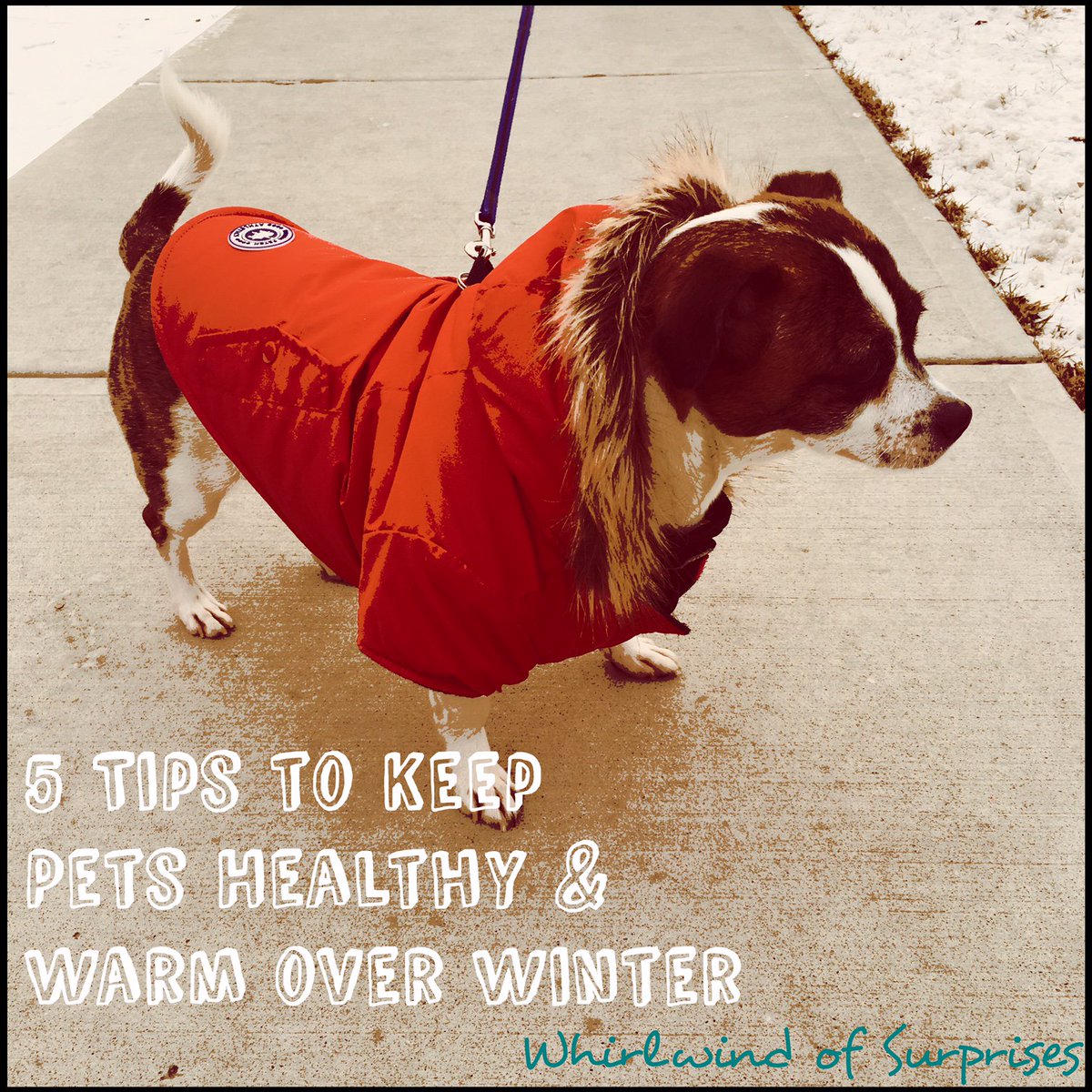 5 Tips on How To Keep Your Pets Healthy and Warm over Winter
1) Indoor Exercise
-For those pups that can't tolerate the cold outside, keep them active with indoor exercises. When the temperatures drop to something awful, we tend to run the pups up and down the stairs to help them stay active and keep fit.
2) Go outdoors and dress appropriately
-Just because it's cold out, doesn't mean all outdoor activities come to a halt. A dog jacket and boots are not just a fashion accessory but also important for maintaining warmth and keeping our pets safe. PetSmart has a fantastic variety of
affordable dog jackets
from North Fetch Athletics
TM
.
North Fetch sent JR the cutest little
winter parka
hooded coat. These North Fetch Athletics Dog Jackets are no joke; they pack some serious protection. These quality dog jackets are pretty sweet and functional. North Fetch coats, exclusively found at PetSmart, feature water-resistant material, faux-down insulation, adjustable Velcro, leash slit, and best of all, are machine washable! The prices range from
JR's particular dog jacket even pockets! Pockets that work! Sure, she looks like a fashionista in it just like her momma, however I love how the little pockets on the side can hold something small like a card or keys. I've dropped my clutch before on walks with JR & BabyPom and it was one of the worst days of my life. Now, she can carry the essentials for me.
The North Fetch Athletics Winter Parka really looks and feels like a coat made with similar quality and materials of a coat I'd wear. The design and quality make it perfect for many winters to come. The sizing was a little awkward by the size chart as JR has a heavier weight and longer torso than other dogs. However, I went with a Medium which is recommended for a Jack Russell and it worked out perfectly. My main concern was keeping her belly warm and her new dog jacket does a lovely job of keeping her covered. This was definitely one of the best holiday gifts she could have received this year! Clearly, we have one jealous BabyPom who has already tried to claim JR's jacket for his own.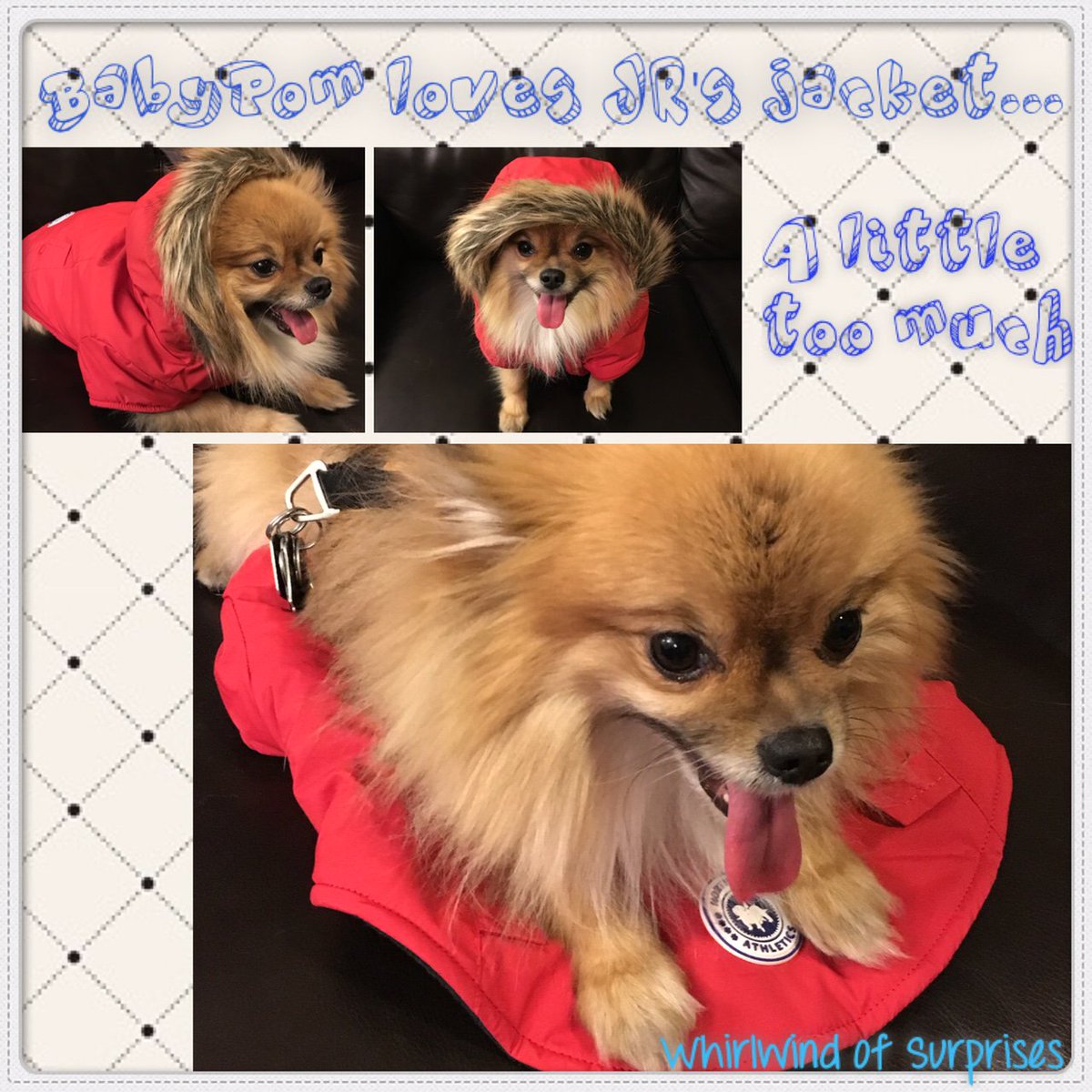 3) Watch the diet!
- We all love our dogs and pamper them like no other. We feed them the same as usual over the winter though they may not be getting enough exercise. Just like us, excessive calories without an outlet to burn them can lead to unintentional weight gain and poor health. Consider cutting back the calorie intake, switching to a healthy weight diet, or even limiting treats over the winter season. However, if they're active and still going outdoors quite a bit, you may need to increase their diet as they burn more calories trying to keep warm outdoors.
4) Protect the paws!
-Their soft paws can crack and get irritated from the cold and salt/chemical products that we use to help with the ice outdoors. Frostbite can happen to pets as well! A good trick is to massage petroleum jelly or paw protectants into the pads before heading outdoors. North Fetch Athletics also makes booties that offer more protection. Did you know there are pet-friendly ice melting products out there as well? If you don't have either, it's a good habit to wipe or wash off your pets' paws and belly once returning indoors.
5) Bring them inside!
-Don't leave your pet outdoors in the cold; badness can happen. Cars, contrary to what people think, actually trap in the cold air and can act more like freezers rather than keeping a pet safe from the cold. Just bring your fur babies indoors with you.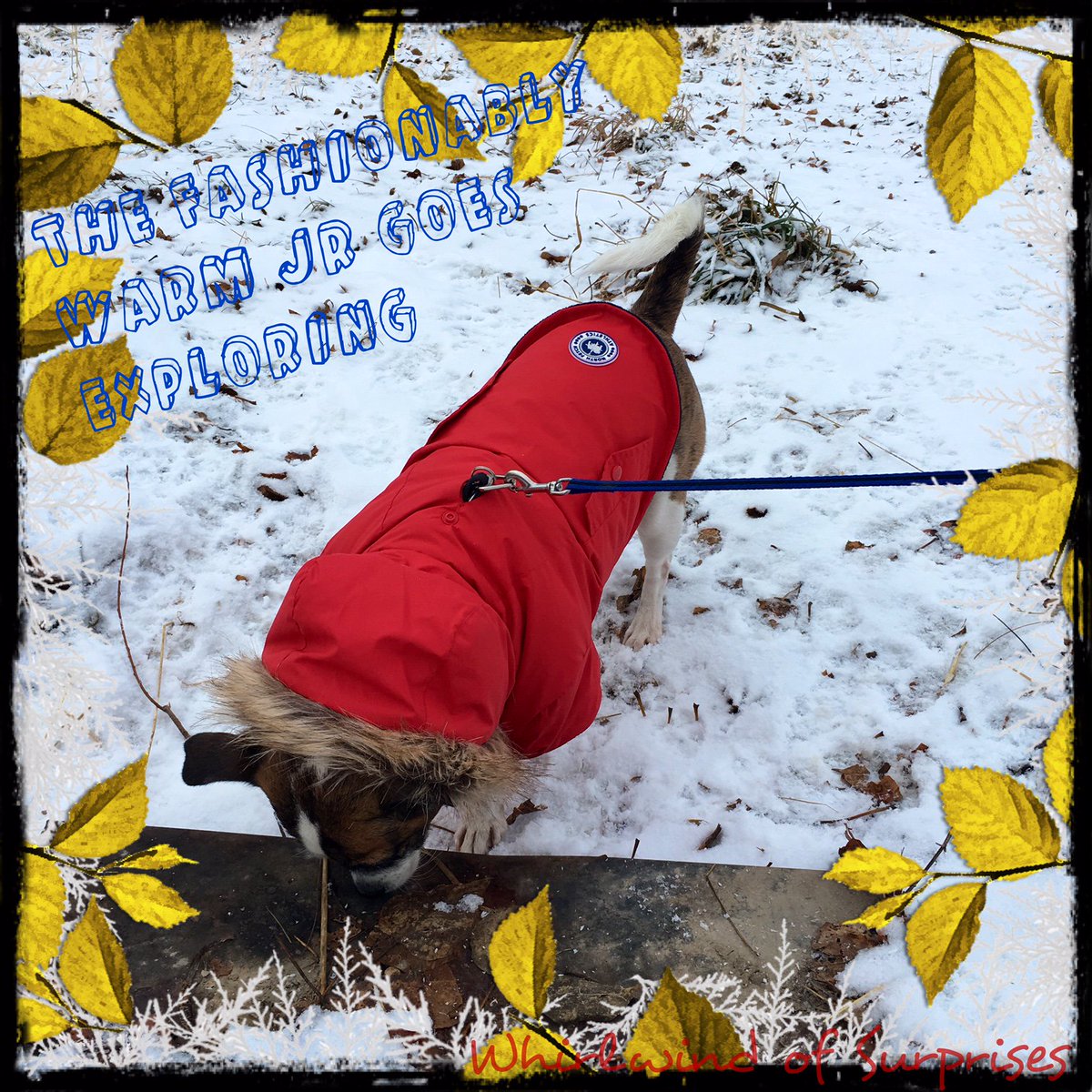 Triumph over Old Man Winter! Here's to exploring the outdoors safely and warmly this winter! What tips do you have to keep your pets healthy and warm?
Stay Connected:
North Fetch on Facebook
||
North Fetch
||
North Fetch exclusively at PetSmart
(Affordably priced at $38-55 regularly, on sale now from $18-33.
Find a store near you
now!)
Follow WOS:
Google+
||
GFC
||
@CinnyBBS
||
WOS on facebook
||
Pinterest
||
Instagram
Until next time,