Disclaimer
: The product/s mentioned below have been provided for the purposes of this review. No other form of compensation was received. Opinions expressed belong to Whirlwind of Surprises and are NOT influenced in any way. Please view my full
disclosure, TOS, and privacy policy
. Please take the time to enter my other
giveaways
while you're here.
I admit it! My husband and I both loved watching TMNT as kids. We had their toys and well, we still watched some of the movies as we grew up and even watched it with our preschooler a while back. So, it is so cool that Teenage Mutant Ninja Turtles: The Complete Series is now available on a box set with all 5 seasons!
Yep, this is definitely binge worthy material! Synopsis:
Mutants Rule! Emerging from their hidden lair in the sewers, teenage bros Leonardo, Donatello, Michelangelo, and Raphael face off against the most dangerous baddies and the most delicious pizza in New York City! The Teenage Mutant Ninja Turtles are martial arts masters-in-training on a mission to defeat all enemies, protect the innocent, and make it home in time to chill. With the help of powerful pals like April O'Neil, Casey Jones, and Ice Cream Kitty – plus the expert teachings of Sensei Splinter – it's bros vs. foes when the heroes in a half shell take on Shredder, the Kraang, and the Foot Clan - one awesome attack at a time! This release features all 124 episodes of the 5-season series in one box set!
C'mon, admit it, who was your favorite Ninja Turtle. I think I liked all of them, partly for the colors but I did like them for their own goofy characteristics. Even Raphael's grumpiness! Plus...PIZZA, who doesn't share their love of pizza?!
So apologies for my geeking out but yep, we're a Ninja Turtles family for sure! Well, our friends are wondering if you used to watch Ninja Turtles or do your kids still love them? Yep, this box set definitely reminds me of the good old times and it's nice to be able to sit back, relax and watch them all again. Check it out yourselves!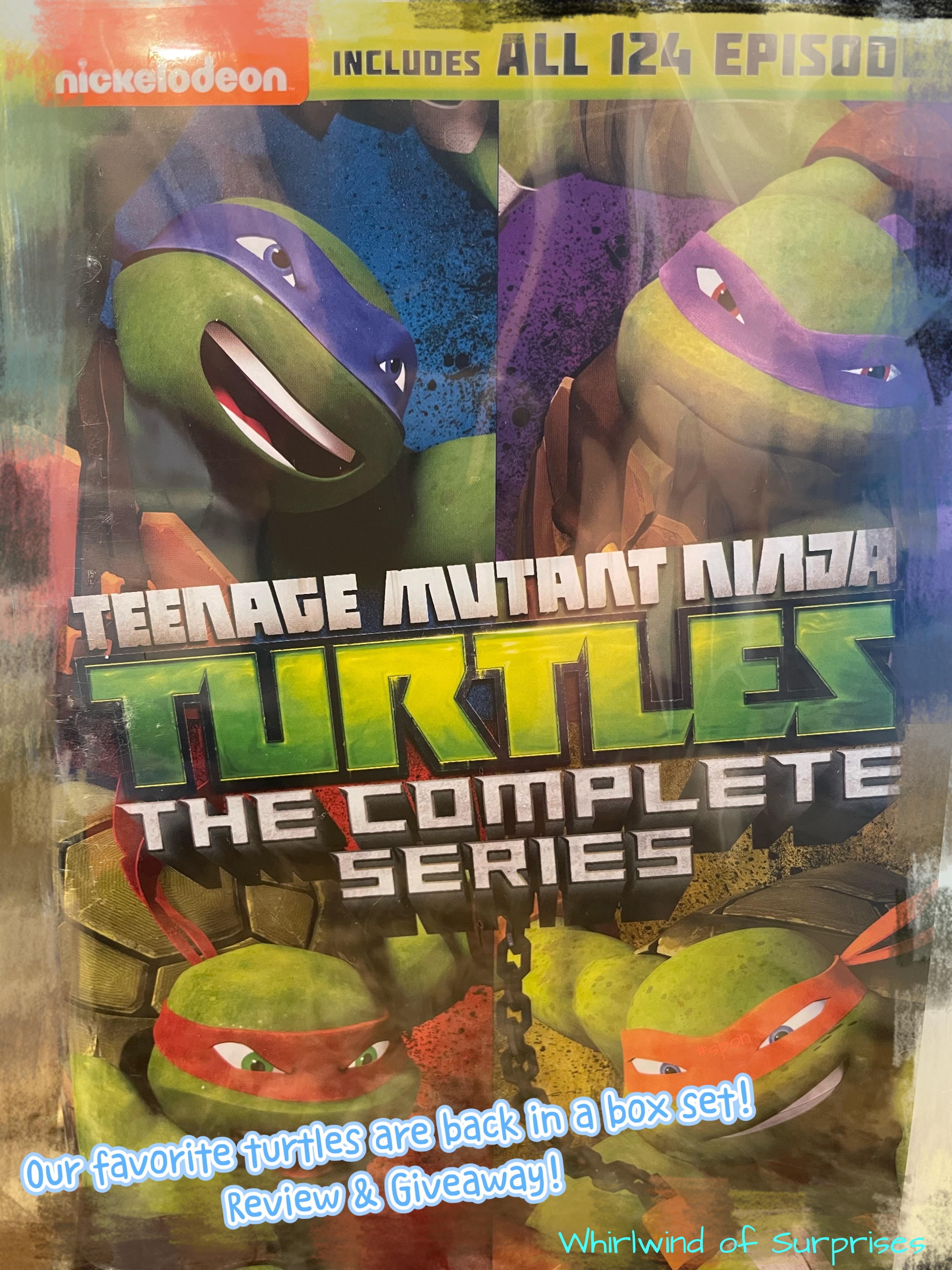 Our friends at Nickelodeon Home Entertainment have been so kind to offer up a copy of Teenage Mutant Ninja Turtles: The Complete Series to one of our lucky readers (MRSP $34). Open to US, 18+. Ends Apr 08, 2023, 11:59PM EST. Winners must respond within 48 hours or a new winner will be drawn. Good luck!
Teenage Mutant Ninja Turtles: The Complete Series Giveaway US 4/8
Follow WOS:
@CinnyBBS
||
WOS on facebook
||
Pinterest
||
Instagram
Until next time,