Disclaimer
: A coupon for Country Crock was received for review purposes. No other form of compensation was received. Opinions expressed belong to Whirlwind of Surprises and are NOT influenced in any way. Please view my full
disclosure, TOS, and privacy policy
. Please take the time to enter my other
giveaways
while you're here.
Nutella is one of everyone's favourite spreads. Sometimes, I enjoy indulging in a simple treat of hazelnut chocolate sweetness. That's how this cookie recipe came to be. You'd be surprised at how quickly and easily these turned out. All you need is 6 simple ingredients. In efforts to make this delectable treat just a tad healthier and weigh a little less on my health conscience, I utilized Country Crock Light as a healthy substitute. It takes just as good with less calories!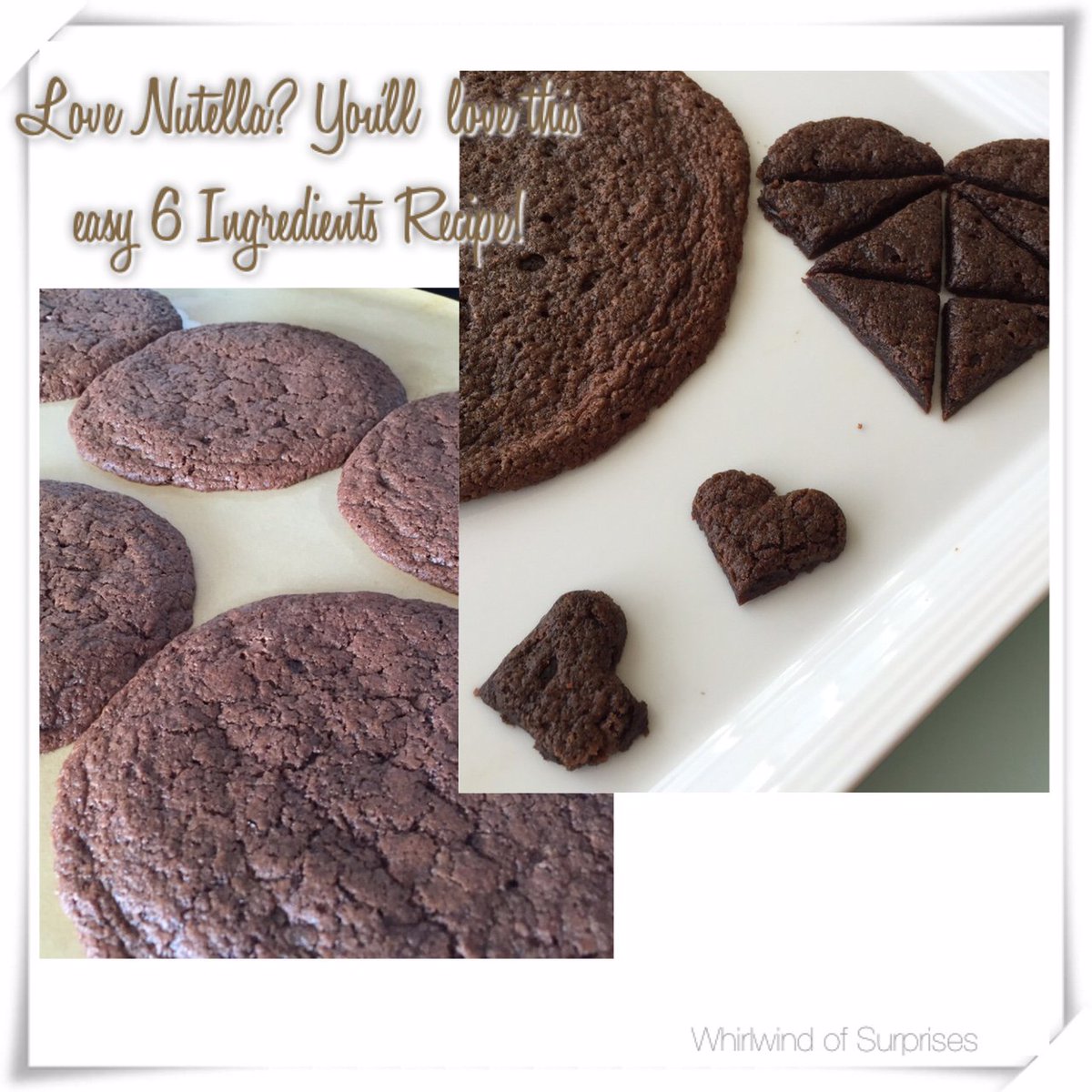 Easy Recipes: Simple and Delicious Nutella Cookies
(Prep Time: 15 min, Bake Time: 10 min, Creates ~1 dozen)
Ingredients
:
1 cup flour
1/4 cup Country Crock Light
1 large egg
1 tsp baking soda
2 tsp vanilla extract
1 1/4 cup Nutella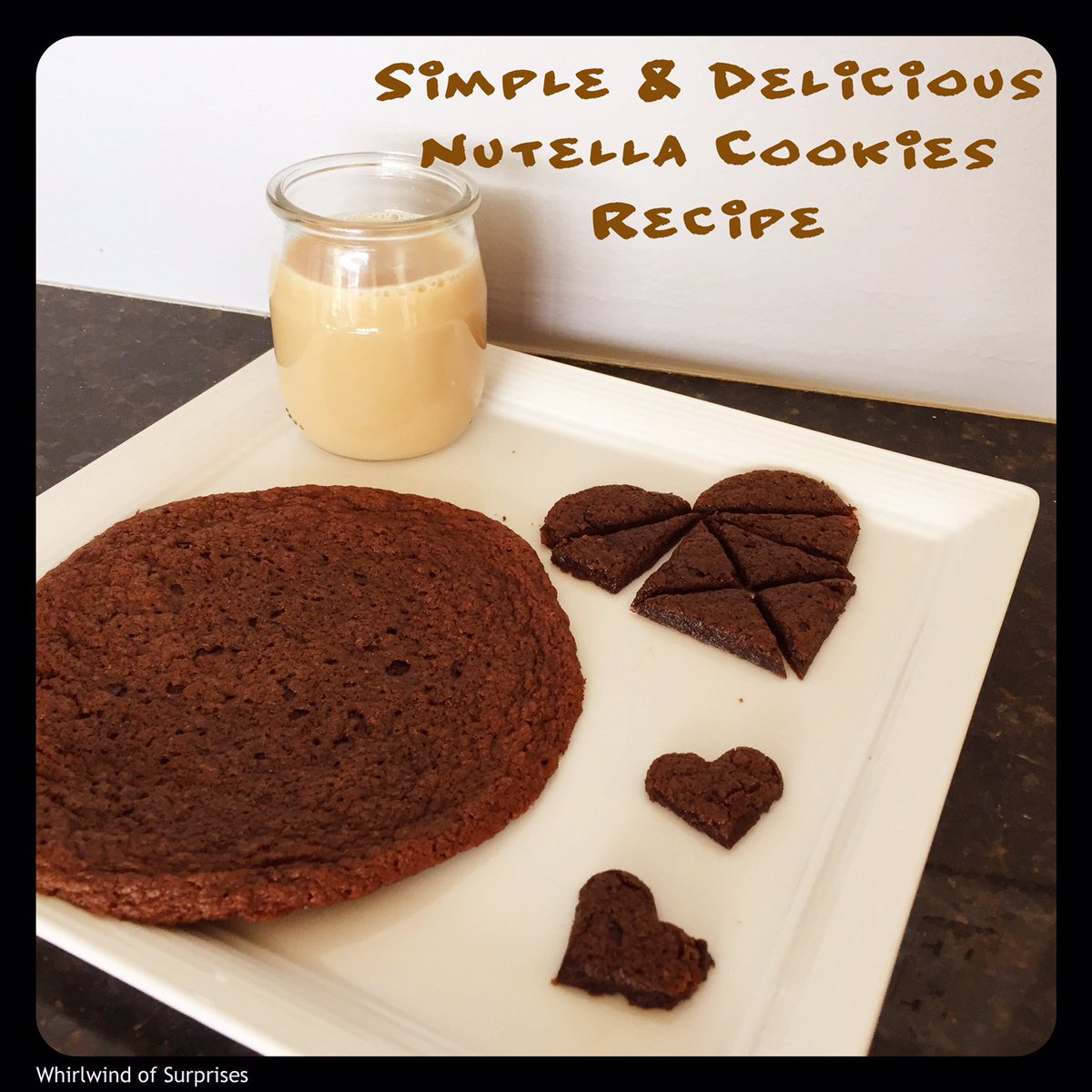 1) Mix all ingredients until the mixture is well-blended. It will look quite wet and that is just fine.
2) Preheat oven to 350F.
3) Roll out 1" balls (no bigger than 1.25").
4) Grease pans, making sure to set the balls at least 2" apart as they will flatten nicely in the oven.
5) Bake for 10 minutes.
6) Let cool for about 10 minutes once removed from the oven to allow it time to set.
These easy to make Nutella cookies turn out super moist in the middle yet crunchy on the outside. I did notice it was important to let it sit and cool for a good 10 minutes before scooping them off or else they would crumble easier. These also flatten out and spread a decent amount which is why I would recommend rolling the balls no more than 1.25" in diameter and spreading them at least 2" apart to avoid them sticking to each other. Your family and friends will LOVE these because even my husband, who isn't a sweets person, wasn't able to stop himself from asking for more.
We're on a cookie spree recently! Check out our other
easy cookie recipes
.
Follow WOS:
Google+
||
GFC
||
@CinnyBBS
||
WOS on facebook
||
Pinterest
||
Instagram
Until next time,