Disclaimer
: The product/s mentioned below have been provided for the purposes of this review. This post is sponsored by Fetch for Pets and the BlogPaws Professional Pet Blogger Network. I am being compensated for helping spread the word about CHI for Dogs but Whirlwind of Surprises only shares information we feel is relevant to our readers. Fetch for Pets is not responsible for the content of this article. Opinions expressed belong to Whirlwind of Surprises and are NOT influenced in any way. Please view my full
disclosure, TOS, and privacy policy
. Please take the time to enter my other
giveaways
while you're here.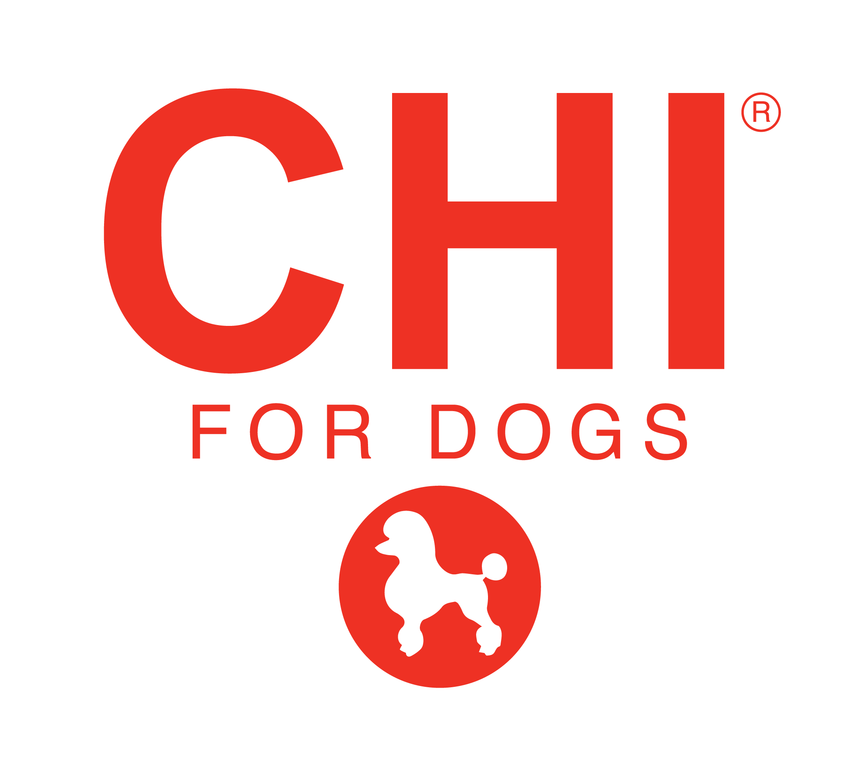 In all of the years that we've had JR and BabyPom, we've never actually taken them to the groomers. I do most of the washing and grooming on my own though I sometimes am able to coerce the husband to help shower the pups. Dog grooming is difficult, mind you, and with JR and BabyPom's different fur consistencies and styles, it can be difficult. I've given BabyPom an awfully ugly trim before and yep, no one could recognize that he was a Pom. Well, that was a long time ago. Now I'd like to believe that I give him pretty good trims, including the lion cut I attempted about a month back. I've tried all sorts of pet grooming products and the latest ones we're putting to the test is CHI® for Dogs salon quality products that are exclusively available at PetSmart.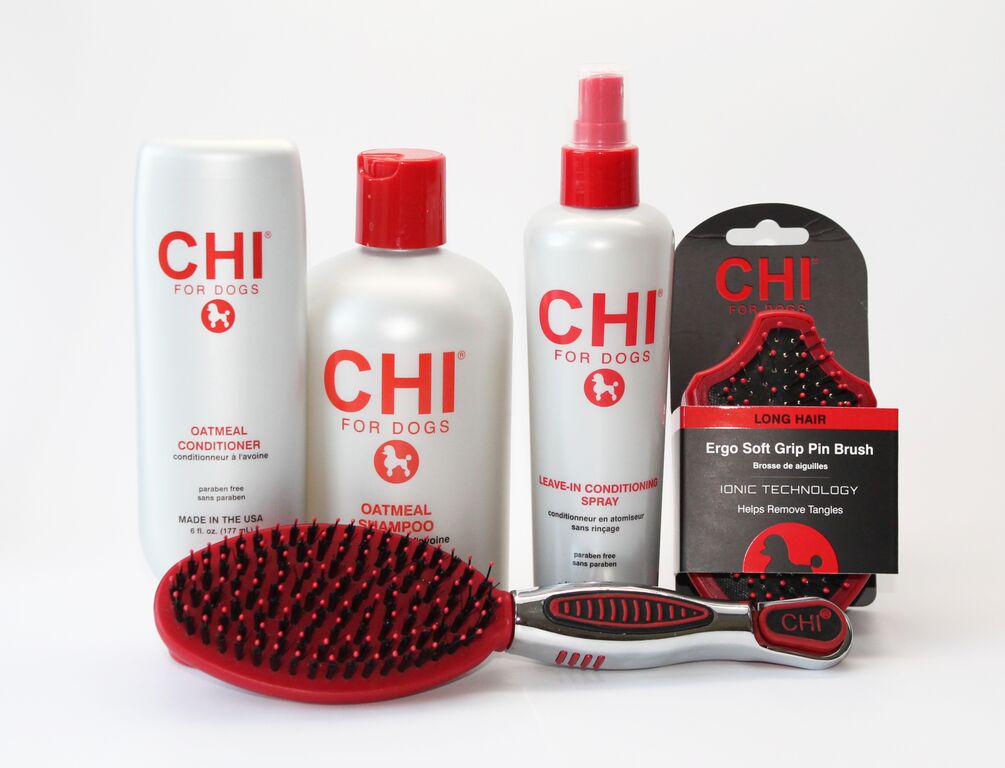 CHI For Dogs
grooming products have everything you need to do grooming at home and it's line of 35+ products include shampoos, conditioners, sprays, hair masques, styling products, brushes, nail clippers, scissors, and more. At a competitive price with other Petsmart shampoo products ($9.99-$12.99), CHI® for Dogs professional, salon quality formulas are Paraben free, safe for use with topical flea and tick treatments and are blended with a mixture of silk, soy proteins and vitamins to leave fur shiny and smooth. Styling products ($11.99-19.99) such as Pre Blow Dry thermal foams and sprays create volume and protection for a healthy and damage free coat. Finish off the grooming process with ergonomically designed brushes, shears, and nail clippers ($12.99-29.99). CHI for Dogs even offers electric clippers and hair dryers range from $89.99 to $99.99.
I tend to shower them after a good couple months of activities or especially after a long day's adventure. It's not as easy as just tossing them like clothes into the washer, right? Here are 5 Grooming Tips I use with my pups to keep them looking and smelling great!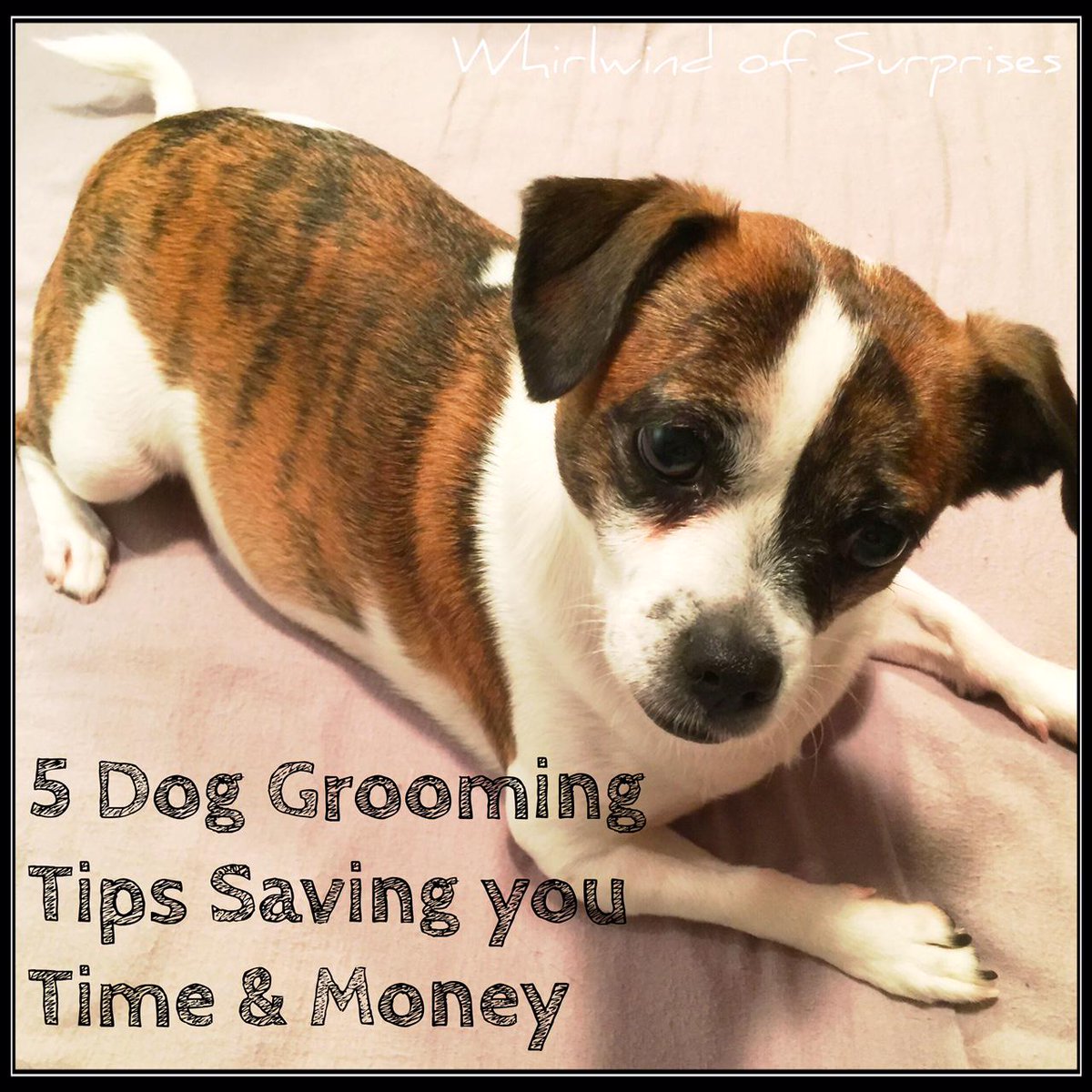 5 Dog Grooming Tips Saving You Time and Money
1)
Bath how often?
-Determine how often your pup needs a bath. You may bath your dog every 1 to 4 months depending on what the weather is like and what your dog has been up to. Bathing them too often will dry out their skin and wash out the protective oils. I typically bath them after a great day out. That way, they're also tuckered out with less energy to fight you in the bath. Not to mention, that's when they really need a bath! If they're not quite due for a bath yet, try out CHI® Deodorizing Dog Spray and Cleansing and Refreshing Wipes. They smell just like the shampoo and conditioner and is a quick, temporary fix for that 10 second makeover. A quick wipe for tiny messes and a spritz and your pup will be good to go. JR looked at me funny when I sprayed it on the deodorizer but she was looking like a show dog seconds later with that ever so pleasant fragrance.
2)
Shampoo
-No, you cannot use human shampoo for dog shampoo! It may actually be too harsh on your dog's skin and coat. CHI for Dogs Oatmeal Shampoo has oatmeal in it, as you can tell from the name. As in all dog grooming products, the oatmeal serves to moisturize the skin while helping to make the coat softer and shinier. It is the stuff that makes you want to cuddle with your pups after they shower because they're like soft cotton balls and smell great. As you lather the shampoo into your dog's fur, avoid getting shampoo and water directly in the eyes, mouth, and inside the ears. Naturally, the Oatmeal Conditioner works similarly and contributes to that cuddly softness. JR's coat came out noticeably shinier and slicker after the treatment. Plus, they both smelt amazingly good. Mostly, I was surprised that a tiny bit of the shampoo actually goes quite a long way.
3)
Brushing
-How often do you need to brush? For JR, her fur is short and trim, so she really only needs a good brushing once every few weeks, while BabyPom, with his flowing long mane, ideally needs a brushing once every couple of days or he'll develop matting, knots and look scruffy. When you're brushing, that's the ideal time to check of ticks as you may see small black spots or the bugs themselves.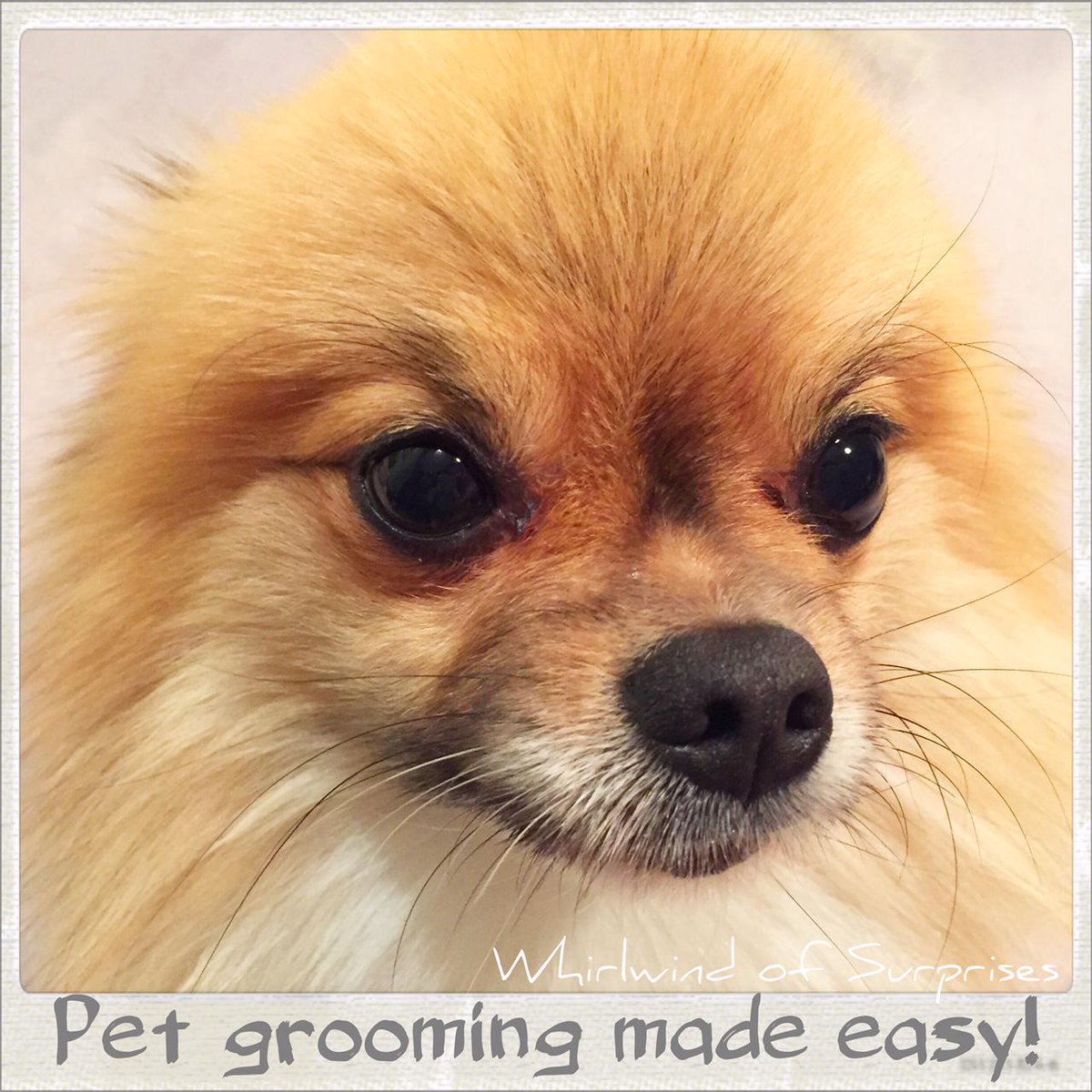 4)
Feet and Nails
-Mmmhmm, you didn't think we could avoid that one, did you? Yes, it's important to check their paws as the hair can grow long in between each little pad and can prick/irritate your pup as they walk. Trim over the pads of the foot to keep it safe. Their nails also grow in a curved fashion making checking/trimming the toenails important. If the nails are too long, they can impede movement and lead to injuries. Watch for where the pink ends at the toenail, that's where you try to avoid cutting into as to prevent bleeding. If you accidentally cut too far, it's good to have some styptic powder on hand to help stop bleeding quick.
5)
Grooming with electric clippers
-This one can definitely be tricky depending on if your pup will stay still. Brushing your dog out prior to clipping will make things smoother as the fur is more even prior to starting. I used CHI for Dogs Medium Slicker Brush because it works great to take out any knots or mats plus it works as a great as a grooming brush. Not to mention, the brush works well both on BabyPom's longer fur and JR's shorter fur. I always use a protective guide comb with electric clippers to prevent accidental bald patches, plus it makes for a more even cut. When you get to the ears, tails, privates, I tend to use my hand to protect the area and to keep the pup still to prevent unintentional injuries.
Have you tried any of these tips? What has worked for you in the past?
Overall, pet and dog grooming can be easy but always start slow. Pups need time to adjust and so you may have to break up the grooming sessions at home to help them adjust. Check out
CHI for Dogs
at PetSmart.
Stay connected:
Facebook
||
Twitter
||
Site
||
Instagram
Follow WOS:
Google+
||
GFC
||
@CinnyBBS
||
WOS on facebook
||
Pinterest
||
Instagram
Until next time,