Disclaimer
: Opinions expressed belong to Whirlwind of Surprises and are NOT influenced in any way. Please view my full
disclosure, TOS, and privacy policy
. Please take the time to enter my other
giveaways
while you're here.
Incorporating healthy meals is tough sometimes, especially if you have a bacon fanatic for a husband. Well, I love bacon too but hey, I would like to think that I can eat in moderation. It's gotten to the point where the guys at the cafeteria at work know the two of us and our breakfast eating habits. Long story short, the hubby doesn't really eat his veggies unless I make them. Well, he's alright but still, it's an effort. Unless I stick it in front of his face during meals, he'll kind of "forget" to eat them. The following super easy and straight forward recipe is one of my compromises to this situation. Plus, it makes for a fantastic dinner party appetizer.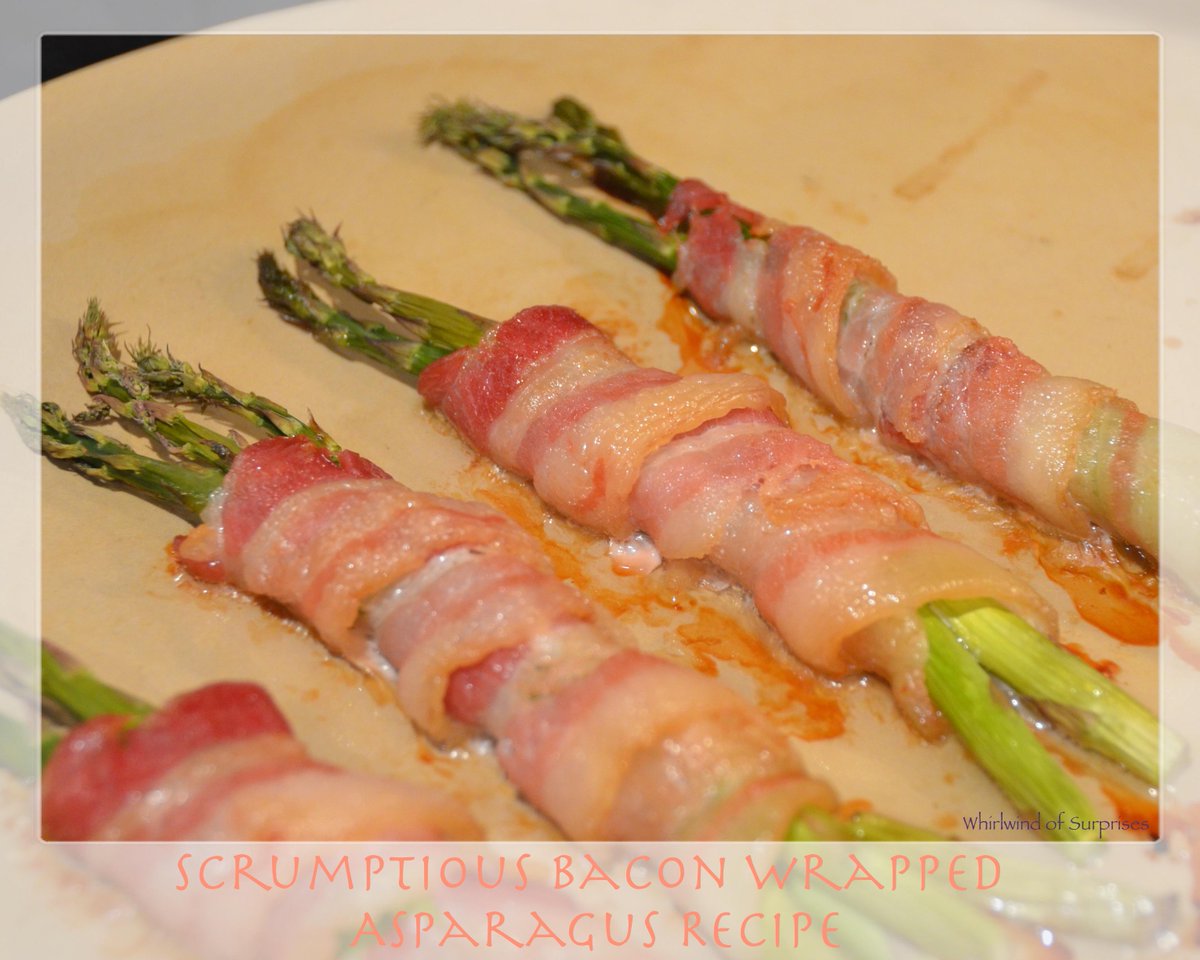 Easy Recipes: Scrumptious Bacon Wrapped Asparagus Appetizer
(Prep Time: 15 min, Cook Time: 20 min)
Ingredients:
1 package of Applewood smoked Bacon
1 bundle of Asparagus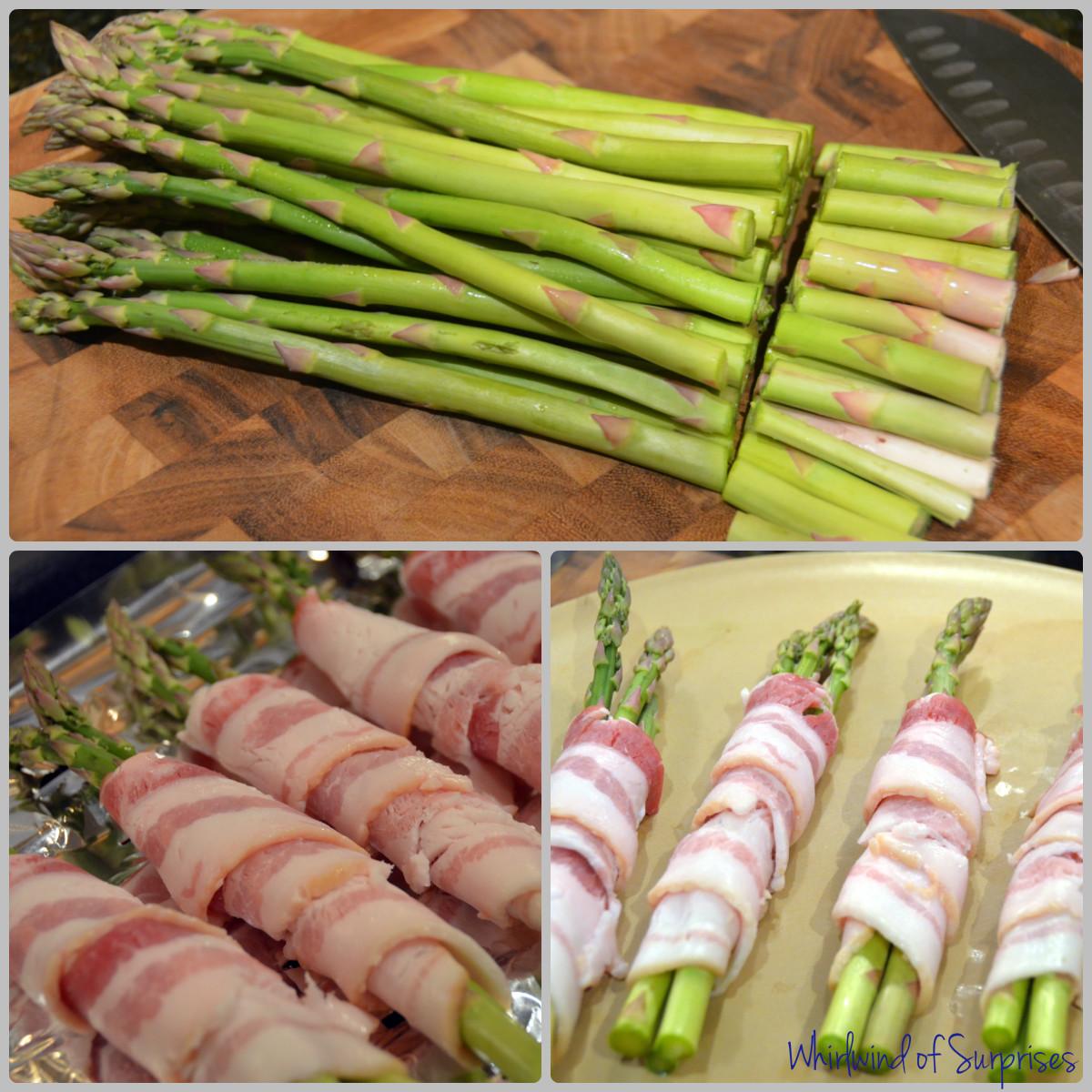 1) Trim the Asparagus Spears to remove the woody ends. If you have furry pups that enjoy a healthy and hearty treat, I have another
Easy Recipes: Baked Asparagus Dog Treats
that utilizes the woody ends.
2) Preheat oven to 375F.
3) Wrap mini bundles of 2-3 Asparagus Tips with 1 slice of bacon.
4) Bake for 20 minutes or until bacon crisp and bundles tender. If you have a slotted broiler pan, use it to help drain the oil as it bakes. Cooking time may differ for different ovens.
5) Blot with paper towel to remove excess oil and grease
Try it out and let me know what you think? I can tell you my hubby loved this and devoured the plate, not even leaving a crumb! Serve it at a party as an appetizer, you'll be the star of the party! Love this? Check out our other
deliciously easy recipes
.
Follow WOS:
Google+
||
GFC
||
@CinnyBBS
||
WOS on facebook
||
Pinterest
||
Instagram
Until next time,